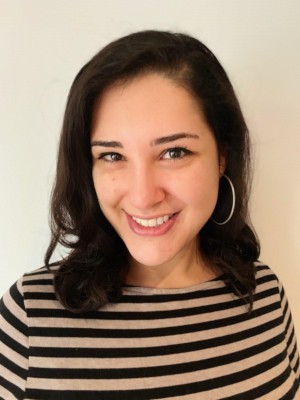 Daniela Gonzalez is a literary manager at Circle of Confusion, a feature film & television production and management company with offices in New York and Los Angeles. Daniela identifies as a TCI – a third culture individual: Venezuelan-born, with a childhood in South East Asia, Daniela's found her roots in the United States. Her international background informs her taste as she builds her roster of clients who have unique voices and backgrounds. Daniela holds a BA in Film Production with a minor in Film Producing from New York University.
Circle of Confusion is a feature film & television production and management company with offices in New York and Los Angeles. Originally founded in 1990 as a New York-based boutique literary management company, Circle expanded into production in 2002 while simultaneously opening a West Coast office. In July 2012, Circle again broadened their scope to include talent management, cementing their reputation as a premiere destination for exceptional writers, directors, actors, content creators, publishers, and journalists.
Circle's clients have their fingerprints all over the modern zeitgeist: In the hit feature films BLACK PANTHER, AQUAMAN, the JOHN WICK franchise, GODZILLA: KING OF THE MONSTERS, THE FAREWELL and more; on television, Circle's clients are writing, directing, starring in, and producing some of the biggest shows on the air including GAME OF THRONES, THE WALKING DEAD, THE GOLDBERGS, BLACK-ISH, THE RESIDENT, KILLING EVE, AMERICAN CRIME STORY: THE ASSASSINATION OF GIANNI VERSACE, and many more; in the comics and publishing worlds with the Robert Kirkman and Skybound libraries (The Walking Dead, Invincible, Thief of Thieves); and in just about every other facet of the entertainment industry including on Broadway and theatre stages around the country, in books and periodicals, and across the gaming universe, the blogosphere, and the world wide web.
Circle of Confusion established its identity developing elevated sci-fi and fantasy material, such as THE MATRIX and THE WALKING DEAD, but has since expanded the client base to include writers, directors, actors, and content creators in all genres, specializing in the discovery of unique and exciting voices. The company is strategically positioned to generate (either through its own library or selective curation of outside material) high concept and creatively compelling projects and then develop and package them to ensure success in the market. Whether it is breaking new talent or developing projects, Circle works to bridge the gap between the fringes of pop culture and the Hollywood mainstream.