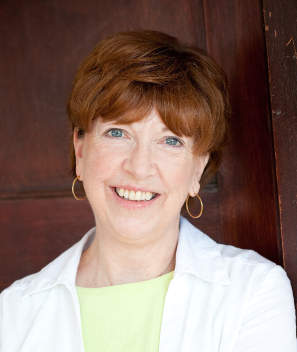 Debra Landwehr Engle, our literary expert, has been successfully mentoring writers for the last 20 years and has helped both fiction and nonfiction authors complete their manuscripts, secure agents and land publishing deals.
She recently signed a contract for her fourth book of nonfiction, which will be released in the spring of 2019. And she's currently working on a novel and biography. She also is proudly serving as co-Executive Producer for Claire Elizabeth Terry's movie Thirty Minutes.
Debra's book The Only Little Prayer You Need: The Shortest Route to a Life of Joy, Abundance and Peace of Mind, was translated into four languages and has been an international bestseller. It features a foreword by His Holiness the Dalai Lama and an endorsement by Archbishop Emeritus Desmond Tutu.
In addition, her book Let Your Spirit Guides Speak was published in 2016 by Hampton Roads in the U.S. and Random House in Germany.
Debra has worked in publishing her entire career, beginning as a newspaper copywriter and Better Homes and Gardens book editor, then starting her own freelance business (much to her father's chagrin!) just as she was going through a divorce.
Committed to making a living on her own, she went on to build a thriving business, writing hundreds of articles for such national publications as Better Homes and Gardens, Country Home, Country Gardens and other lifestyle magazines. She also has served as project manager on publications for Fortune 500 companies, sharpening her skills in crafting a story for any audience.
Debra holds an MFA in Creative Nonfiction from Goucher College in Baltimore. As a writing mentor and coach, she works with budding authors one-on-one, in small groups, and through retreats and online courses.
Debra and her husband Bob live in Madison County, Iowa, the location that inspired the literary and film phenomenon, The Bridges of Madison County.