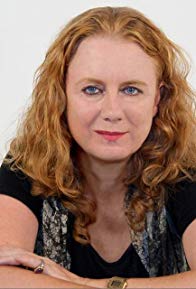 Luci Lenox is a Casting Director who has worked in the film industry for the last fifteen years between Barcelona, Spain and the UK. Her specialties are international productions shooting in Spain and European co-productions, and one of her great passions is working with budding filmmakers and rising stars.
She has cast over 100 productions either as lead casting director or as Spanish or European casting director for international co-productions. Films she has cast have won over 200 awards at International Film Festivals.
Luci has worked on both critically-acclaimed and box office successes, including VICTORIA by Sebastian Schipper, VICKY CRISTINA BARCELONA directed by Woody Allen, J.A. Bayona's A MONSTER CALLS, Mabrouk El Mechri's THE COLD LIGHT OF DAY and PERFUME directed by Tom Tykwer, among others.
As well as numerous Spanish independent producers, her clients include Netflix, Fox, ABC, Disney, NBC, MediaPro and Paramount Pictures.
Luci has served on the board of CSA Europe for two years and headed the Diversity and Inclusion Committee in Europe.
Prior to her casting career, she worked in production and script development, where she coordinated the European Creative Media script development programme 'Four Corners'. Her combined skills have given her an excellent understanding of both the development process and what an actor looks for in a script in order to attach him/herself to it.