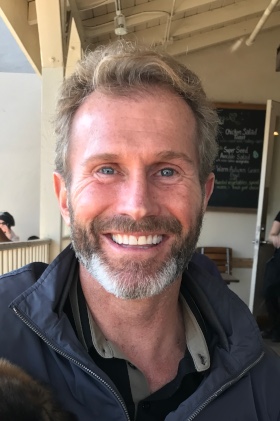 Academy Award-Nominated Producer Andrew Lazar formed Mad Chance Productions in 1995 with a mandate to focus on smart, intriguing material in every genre and budget range. His debut was the Shakespeare-influenced teen comedy 10 THINGS I HATE ABOUT YOU starring Heath Ledger, Joseph Gordon-Levitt and Julia Stiles. His highly-acclaimed film AMERICAN SNIPER (directed by Clint Eastwood and starring Bradley Cooper) went on to become the highest grossing domestic release of 2014, and received 6 Academy Award nominations.
Notable among his more recent titles are CLOUDS directed by Justin Baldoni, for Disney+ as well as an adaptation of Jane Austen's PERSUASION for Netflix starring Dakota Johnson. He is currently in post on NYAD also for Netflix starring Annette Bening and Jodie Foster and directed by Academy Award winning directors Jimmy Chin & Chai Vasarhelyi.
With a first-look deal at Warner Bros., Lazar is currently engaged with the studio on a number of projects. Lazar is working alongside Leonardo DiCaprio's Appian Way to adapt the cult classic Japanese manga "Akira" by Katsuhiro Otomo with Taika Waititi attached to write and direct. He is also in development on a Marvin Gaye biopic for Dr Dre and Jimmy Iovine, written by Marcus Gardley and to be directed by Allen Hughes.
On the TV side he was most recently executive producer on the Showtime mini series GEORGE & TAMMY starring Jessica Chastain and Michael Shannon.
Some of his other feature credits include the critically acclaimed CONFESSIONS OF A DANGEROUS MIND which marked George Clooney's directorial debut, starring Sam Rockwell, Drew Barrymore, Julia Roberts and Clooney; Peter Segal's GET SMART starring Steve Carell, Anne Hathaway, Dwayne Johnson and Alan Arkin; CATCH THAT KID starring Kristen Stewart, Corbin Bleu and Max Thieriot; I LOVE YOU PHILLIP MORRIS written and directed by John Requa and Glenn Ficarra and starring Jim Carrey, Ewan McGregor, and Leslie Mann; Danny DeVito's DEATH TO SMOOCHY starring Edward Norton, Robin Williams and Catherine Keener, and Clint Eastwood's SPACE COWBOYS starring Eastwood and Tommy Lee Jones.