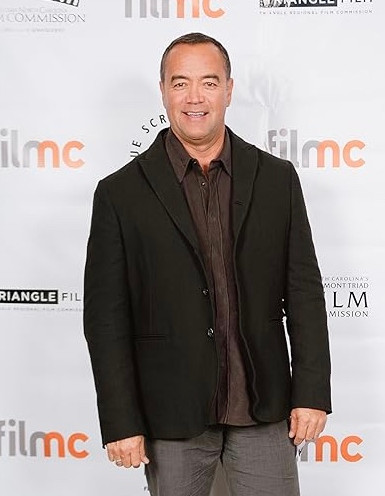 Having worked on over seventy feature films, covering all genres from big action movies such as TERMINATOR 2, THE ROCK, and XXX and studio classics such as GHOST, THE MASK OF ZORRO, and THE FAST AND FURIOUS, Parra's success came from smaller, more independent films, such as ELECTION, SIDEWAYS, THE DESCENDANTS, SILVER LININGS PLAYBOOK, THE WAY WAY BACK, NEBRASKA, AMERICAN HUSTLE, and JOY.
Parra has collaborated both as an Assistant Director and now as a Producer, with renowned directors such as Alexander Payne, Peter Yates, Oliver Stone, James Cameron, Michael Bay, Rob Cohen, Martin Campbell, Jay Roach, and David O'Russell to name a few.
After Graduating from San Diego State University, with a degree in Film and Theatre, he began his career working as a Production Assistant with directors such as James Cameron and Francis Ford Coppola on their films THE TERMINATOR and PEGGY SUE GOT MARRIED.
A member of the Directors' Guild and Producers' Guild of America, Parra has been steadily producing a number of films for various companies as well as developing his own projects. Fluent in Spanish, he currently resides in Deer Valley, Utah.