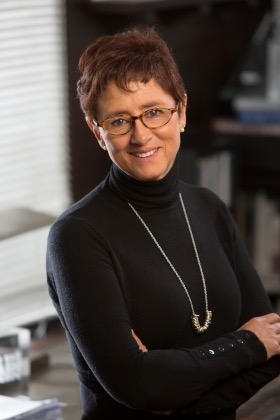 Judi Levine has had an extensive producing career in feature films and documentaries, and has been associated with award-winning film projects since her first short feature PLEAD GUILTY, GET A BOND won an AFI award for Best Screenplay in a Short Film.
Her work has led her to projects around the globe, including features in Australia, England, Scotland, the Czech Republic and the USA. Levine produced the feature film THE SESSIONS starring Oscar-winner Helen Hunt, who was nominated for an Academy Award for the film and Oscar-nominees John Hawkes and William H. Macy.
THE SESSIONS won numerous international awards including Audience Awards at the Sundance, San Sebastian and Mill Valley Film Festivals, a Sundance Special Jury Prize for Ensemble Cast, and acting nominations and awards at the 2012 Independent Spirit, Golden Globe and Academy Awards.
In 2017, Levine co-produced the WWII drama THE CATCHER WAS A SPY starring Paul Rudd, Paul Giamatti and Guy Pearce, which premiered at the 2018 Sundance Film Festival and opened internationally that same year.
In 2020, Levine completed the romantic comedy FALLING FOR FIGARO starring Joanna Lumley and Danielle Macdonald, which was released globally in 2021, followed by the feature film HOW TO PLEASE A WOMAN starring British comedienne Sally Phillips, due for release in 2022.
Most recently, she has partnered with Keshet International to produce the feature film SYLVIA AND THE PRESIDENT, about a young woman in the 1930s who led the first movement for the rights of people with disabilities at a time when President Roosevelt was concealing his own disability.
Levine's documentary experience includes work on the six-hour television series THE MIGRANT EXPERIENCE and as producer on the feature documentaries HOLLYWOOD GOLD for the Discovery Channel, and two documentary projects currently in development including OUTSPOKEN! IDA LUPINO – HER LIFE IN PICTURES and an ABORIGINAL TEEN DOCUMENTARY about a group of teens who, over 20 years ago, saved up to go to Hollywood, and now talk about that experience and how it changed not only their lives but those of their whole community.
In addition to producing, Levine tours with the seminars JUMPSTART HOLLYWOOD, aimed at helping aspiring artists find an easier path to establishing themselves in the toughest filmmaking town in the world.