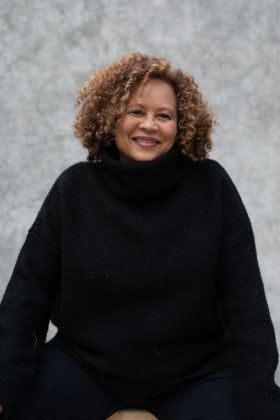 Former executive and current producer, TV writer, and author Kelly Edwards has developed shows like LIVING SINGLE, GIRLFRIENDS, THE PARKERS, CLUELESS, TWO GUYS AND A GIRL, as well as a one-hour drama series, a Hallmark movie, and multiple award-winning shorts for HBO.
For seven years, she served as the head of Talent Development for HBO, launching the careers of emerging artists before herself becoming a Sundance Episodic Lab fellow, releasing her Amazon bestselling book THE EXECUTIVE CHAIR: A WRITER'S GUIDE TO TV SERIES DEVELOPMENT, and staffing on OUR KIND OF PEOPLE.
Edwards holds a B.A. in Theater from Vassar and an MFA in Writing for TV and Film from Emerson College. She has been a member of the Annenberg Inclusion Board, the ATAS Diversity Committee, the United Negro College Fund Leadership Council, and a NALIP trustee.
For the past 23 years she has served as President of her non-profit, Colour Entertainment, which has provided mentorship and leadership opportunities to creative executives.
She recently optioned a feature film, sold two television pilots, was a 2023 Sundance Advisor in Residence, and is working with Apple Studios and PBS to build the next generation of talented artists.