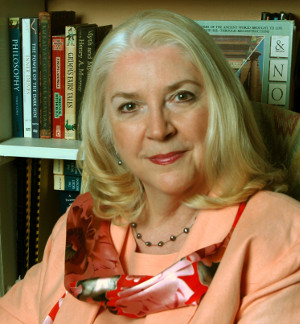 Pamela Jaye Smith is a mythologist, author, international consultant and award-winning writer/producer/director with 30+ years in features, TV, music videos, commercials, documentaries, web series, corporate and military films. As a story consultant, she works with writers of novels, screenplays, short stories, memoirs, web series, virtual reality, and narrative non-fiction, helping writers discover and use their own personal myths and archetypes.
Smith is the author of The Power of the Dark Side, Inner Drives, Symbols Images Codes, Show Me the Love!, Beyond the Hero's Journey, and the movie guidebook, Romantic Comedies.
She appears as a myth expert for Fox's Ice Age: Continental Drift, Microsoft's Age of Mythology and the American Jedi documentary.
Pamela is the founder of Mythworks and co-founder of Mythic Challenges and the Alpha Babe Academy. Her credits include Fox, Disney, Paramount, Microsoft, Universal, RAI-TV Rome, UCLA, USC Film School, The American Film Institute, Women in Film, The National Film Institute of Denmark, the Marseille WebFest, Romance Writers of America, Children's Book Writers LA, and many media festivals and story conferences.
She is on the Board of Advisors for the LAWebFest, the Jaipur International Film Festival and c3 Center for Conscious Creativity. She has served on think-tanks for the Entertainment Industries' Council, Boeing's Workforce Development, and the U.S. Army's Advanced Warfighting Working Group at Fort Knox.