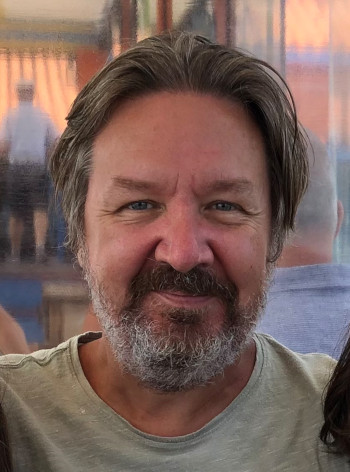 Simon Egan has been producing and directing films for over 20 years. In 2002 he co-founded Bedlam, an award-winning production company responsible for producing internationally-renowned feature films and documentaries.
Their first feature film, EXAM, won Spirit and Dinard Awards and saw the film's director, Stuart Hazeldine, BAFTA-nominated for Best Debut.
In 2006 Simon Egan developed an unmade play that he later co-produced and turned into the multi award-winning $15m feature, THE KING'S SPEECH. The film would go on to be nominated for 198 international film awards and collect over 106 prizes including 4 Academy Awards (Best Picture, Best Director, Best Actor & Best Original Screenplay) and 7 BAFTAs (Best Film, Best Screenplay, Best Actor, Best Supporting Actor, Best Supporting Actress, Best Music & Best British Film).
THE KING'S SPEECH is still the most successful independent British film of all time, grossing $420m worldwide.
Bedlam's other feature films include the critically acclaimed ZAYTOUN, the BAFTA -nominated KAJAKI and STEEL COUNTRY, starring BAFTA winner Andrew Scott.
The team are currently producing FEARLESS, written by Oscar-nominated writers Paul Tamasy and Eric Johnson (THE FIGHTER) and TARSILA, helmed by the Palme D'Or nominated writer/director Daniela Thomas.
Alongside his feature film work, Simon is known in the industry as an Royal Television Society award-winning director and producer, responsible for a series of groundbreaking documentaries including Channel 4's LOOKING FOR RICKY and THE REAL BLAIR WITCH; BBC's THE PAEDOPHILE HUNTERS, JFK – THE SMOKING GUNand the Emmy-nominated TITANIC'S FINAL MYSTERY.
Producers' Guild of America Award: THE KING'S SPEECH
Honorary Fellow Award: Ravensbourne University
Royal Television Society Award Winner: Best Journalist: ENDING VIOLENCE AGAINST WOMEN
Emmy-Nominated: TITANIC'S FINAL MYSTERY
Royal Television Society Nominated: Best Documentary
Royal Television Society Nominated: Best Documentary Series