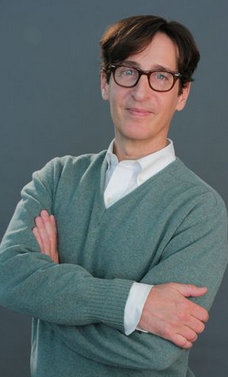 Stan Zimmerman's long career covers multiple mediums (TV, film and theatre) and he's won many LA directing awards, including one from BroadwayWorld.com. In addition, he's been nominated for two WGA Awards for Best Comedy Episodic writing for his work on the classic TV series, THE GOLDEN GIRLS and ROSEANNE.
Stan's also written and produced on GILMORE GIRLS and co-created the Lifetime sitcom, RITA ROCKS. He was Director/Writer/EP/Creator on the Emmy-nominated web series, SECS & EXECS, on Tellofilms. In film, he wrote both BRADY BUNCH movies.
He has been busy lately writing, directing and producing theatre in Los Angeles. Some of Stan's critically-acclaimed productions include: the LatinX The Diary of Anne Frank, Heartbreak Help, Pledge, Warm Cheese, Entertaining Mr. Sloane, BLINK & You Might Miss Me, Spike Heels, A Tuna Christmas and Gemini. He also directed two of the plays he wrote with Christian McLaughlin: Yes Virginia, Knife to the Heart and Meet & Greet.
Stan has appeared on Broadway with Nureyev & the Joffrey Ballet at the Mark Hellinger Theatre and was the Host/Showrunner on Sean Hayes' Bravo reality show, SITUATION: COMEDY. Stan also teaches audition technique classes in LA and NYC. He has a BFA-Drama NYU/Circle-in-the-Square.