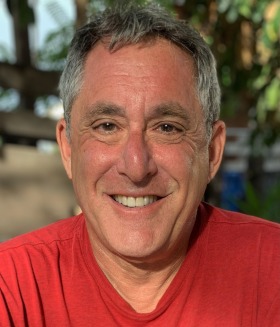 Stewart is a Co-Executive Producer, Line Producer, Director, Writer, and Production Executive who has worked on projects with Warner Bros TV, Netflix, Sony Pictures Television, Amazon, Starz, Apple, HBO, FX, AMC, as well as the three broadcast networks. He is currently an Adjunct Professor in DePaul University's MFA Program in Creative Producing, and a Production Consultant to Warner Bros Television.

His most recent projects include THE CLEANING LADY, ROSWELL NM, SNOWFALL, and BETTER CALL SAUL (Pilot and Season 1). Stewart worked on the pilot and every episode of BREAKING BAD, the highest critically reviewed series in television history. For this work, he received two Emmys, and additional awards from the Directors Guild, Producers Guild, as well as two Peabody Awards and a Golden Globe.

Previously Stewart was Director, Original Series Production, for Netflix and was part of the team supervising MESSIAH, DEAR WHITE PEOPLE, GODLESS, SHE'S GOTTA HAVE IT, and SANTA CLARITA DIET.

He has credits on over 600 episodes of television including 33 series and 29 pilots (21 ordered to series). In addition, he has written production analyses for over 300 pilots and television series projects for streaming, premium and basic cable, and broadcast companies on projects in the United States, Canada, Australia, the Middle East, Europe, and Hong Kong.

In addition to DePaul University, Stewart has lectured at over two dozen universities and colleges, USC, Chapman, UCLA, Northwestern, NYU, University of Maryland, the University of Stuttgart, Germany, and Hyper University, in Karlskrona Sweden. He has been a lecturer and panelist for the Seattle Film Exposition (2), The Toronto Film Exposition, the Albuquerque Film and Music Experience (3), the Stuttgart Germany Conference on Auteur Television (2) and the Carl Film Forum in Karlskrona, Sweden. He is a member of the Directors Guild, Producers Guild, Writers Guild of America and The Academy of Motion Picture Arts and Sciences (Emmy).