April 13th-20th, 2021
Aragonese Castle,
Ischia,
Italy

Have you dreamed of writing a screenplay and seeing it come to life on the silver screen?
Or maybe you've published a book and are wondering about how to turn it into a film script?
Seems impossible, right?
Well, the answer, is, NO! Nothing is impossible, and on this one-of-a-kind writers' retreat, at the beautiful 16th century Aragonese Castle set on a rock off the coast of the island of Ischia (where The Talented Mr Ripley was shot), we'll show you just how your words, your vision—let's face it, your baby—can make it all the way to the big screen!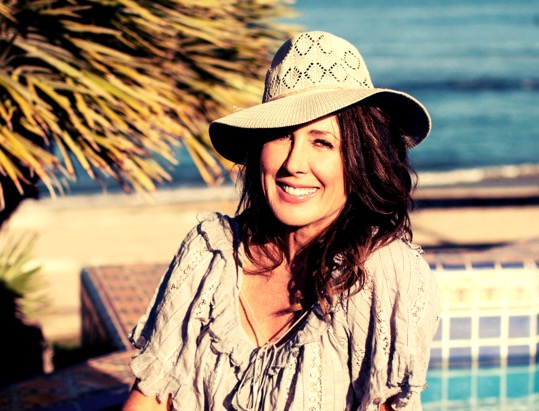 Diane Drake
Diane Drake is an accomplished professional screenwriter, writing instructor, story consultant, speaker, and author. Prior to becoming a screenwriter, Diane served as Vice President of Creative Affairs for Academy Award-winning director/producer Sydney Pollack. Her first produced original script, ONLY YOU, starring Robert Downey, Jr. and Marisa Tomei, sold for one million dollars, while her second produced script, WHAT WOMEN WANT, starring Mel Gibson and Helen Hunt, is the second highest grossing romantic comedy of all time. In addition, both films have recently been remade in China featuring major Chinese stars.
Diane is a member of the Writer's Guild of America and has been an instructor/speaker/panelist for the Austin Film Festival, UCLA Extension Writer's Program, Scriptwriter's Network, Story Development Group, University Club, and Writer's Store. She has also served as a judge for the Austin Film Festival, UCLA Extension Contest, and The Humanitas Prize. She recently released her debut book, Get Your Story Straight: A Step-By-Step Guide To Screenwriting By A Million Dollar Screenwriter, (Reel Life Publishing, May 2016).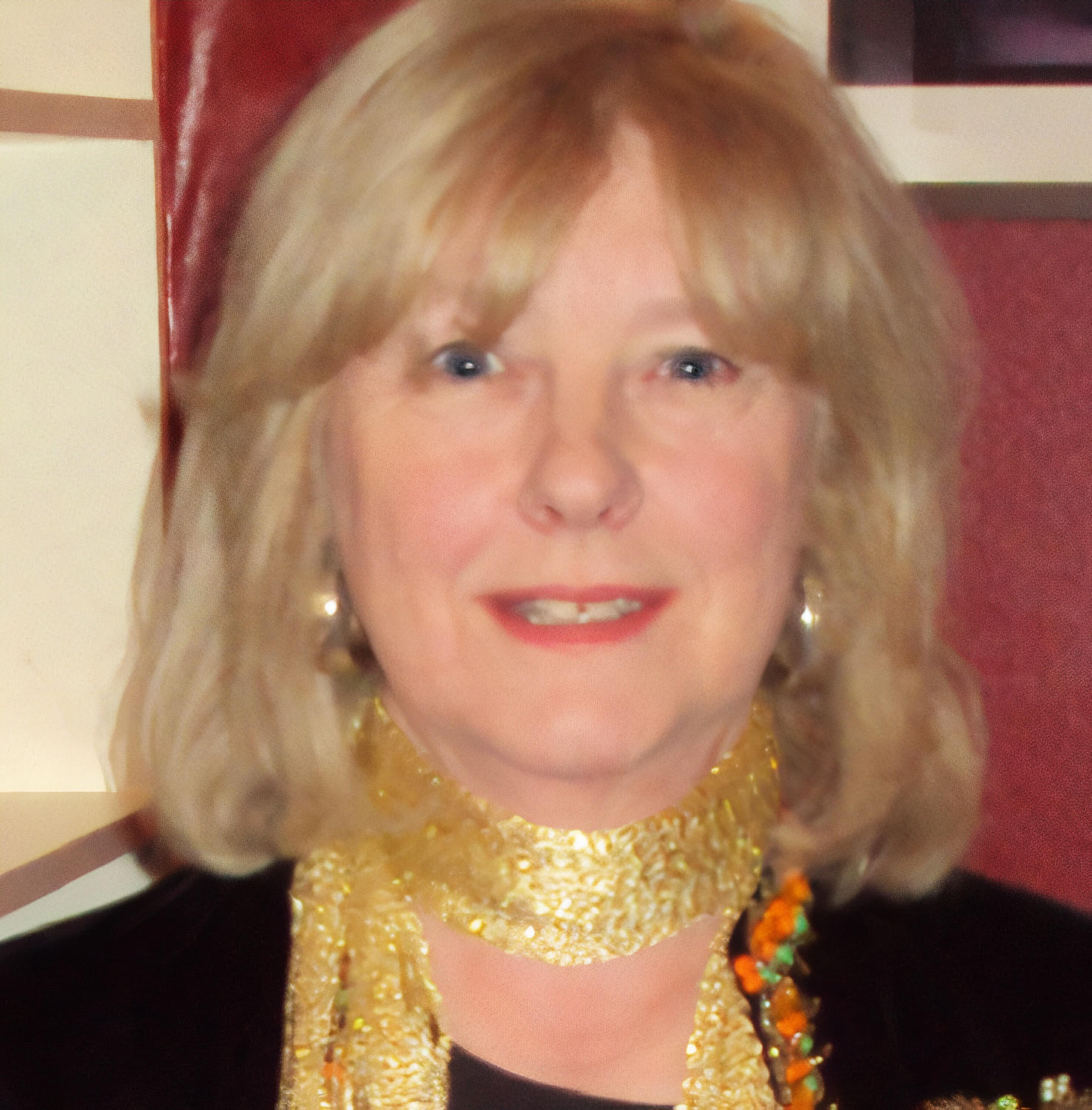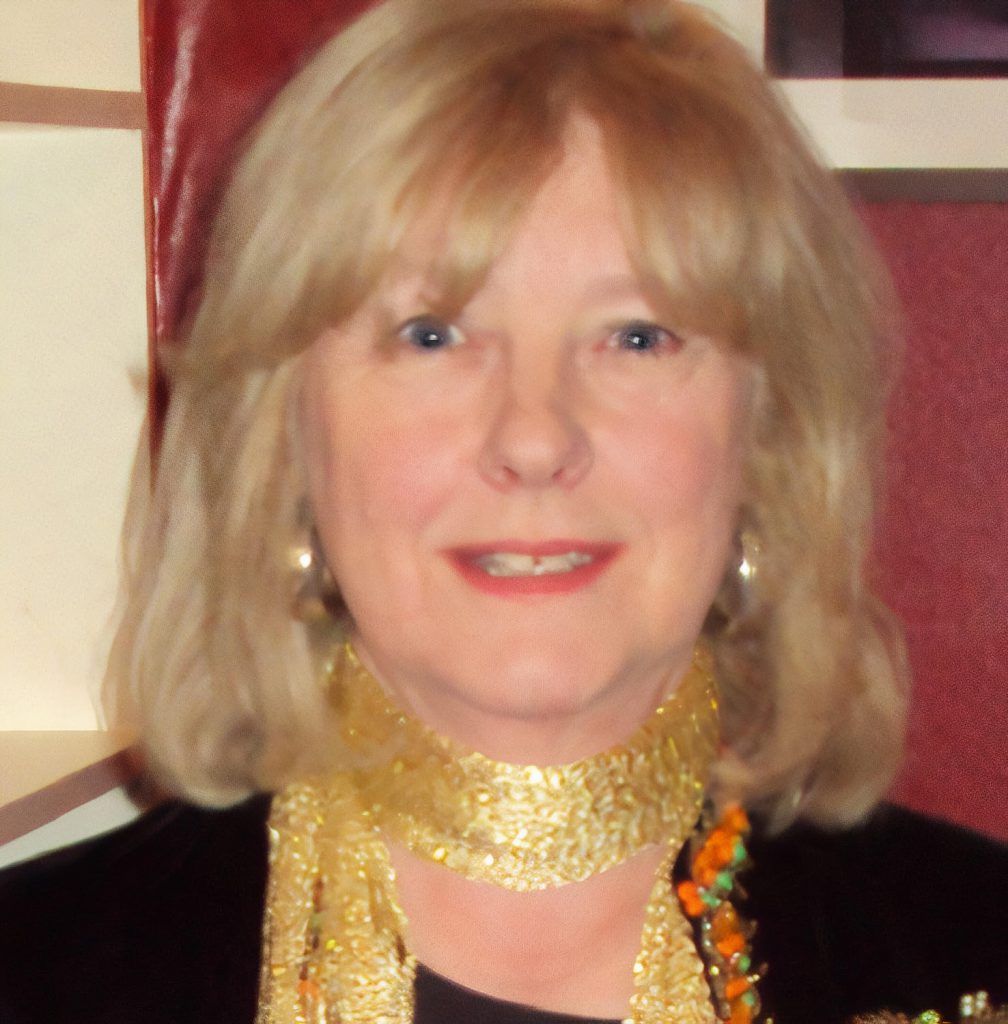 Joan Lane
Joan Lane is a British film and theatre producer, primarily known for having developed the Academy Award-winning THE KING'S SPEECH, directed by Tom Hooper, starring Colin Firth, Geoffrey Rush and Helena Bonham Carter, and adapted from the stage play by its author David Seidler.
Her company, Wild Thyme Productions, has toured six innovative productions of Shakespeare's plays in the UK and Germany and mounted world premiere showcases and readings of new plays and musicals in London. She is a member of Musical Theatre Network UK, concerned with the writing of new musicals, and member of the British Shakespeare Association.
Primarily engaged as a Consultant by the BBC, Joan skills were used for the recording, filming and Royal Opera House performance of 'The Little Prince'. She was a director for BBC Radio Two and BBC Television's New Talent UK-wide search for the 'Voice of Musical Theatre', involved with background music for the film 'The Actors', coordinated the participation of singing Angels for Stephen Fry's directorial film debut 'Bright Young Things' and worked on the BBC's Promenade Concert/Opera 'The Water Diviner's Tale'.
As well as touring with her own company, Joan has worked on several plays at the Royal National Theatre and toured plays with ATG and Pleasance Theatre. She recommends scripts to Russian translator colleagues and two plays were produced in Russia recently.
Her own first original screenplay, completed in 2018 and based on the true story of a 1930s actress and singer, was recently taken up and is expected to go into production in 2020.
Joan is currently working with new writers to develop two films and three new TV series.
In addition, four TV series on which she has worked with first-time writers are under consideration.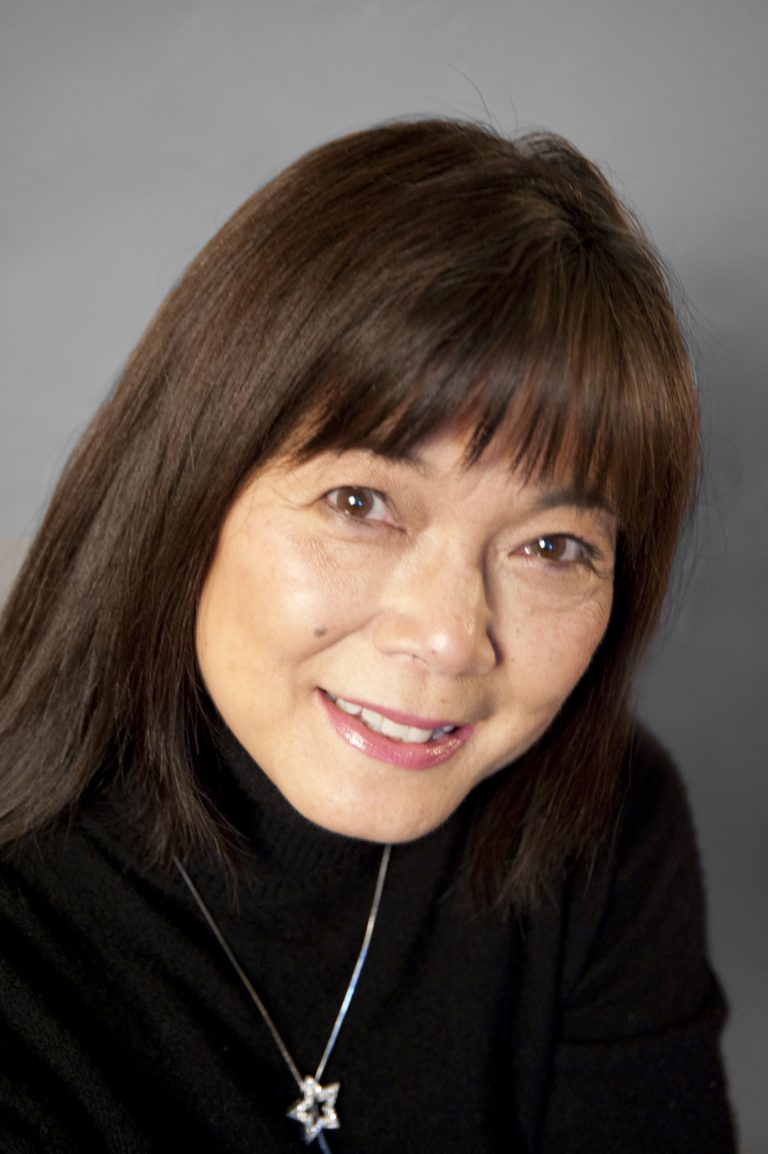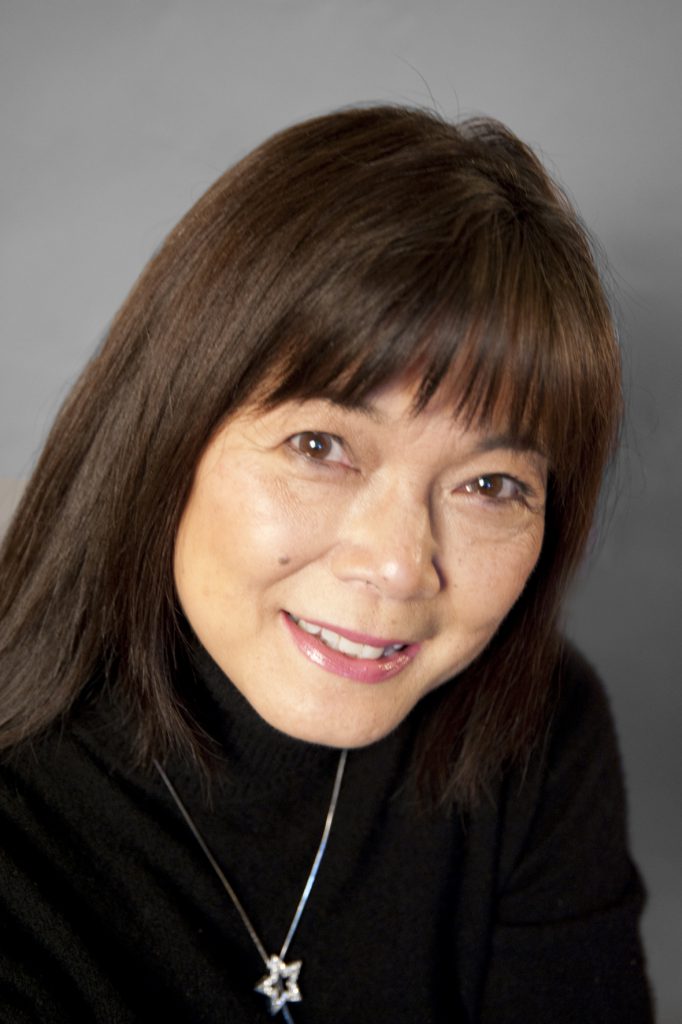 Kathie Fong Yoneda
With 35+ years experience, Kathie Fong Yoneda has worked for Paramount, Universal, Fox, and Disney, focusing on analysis and development of live action and animated film, television, novels, adaptations, and web series projects. Her career includes exec posts with Disney, Touchstone, Island Pictures and Disney TV Animation.
Kathie has given workshops in North America, Europe, Australia and Asia, and wrote a column on screenwriting which became her book, The Script-Selling Game. Some of her clients include RAI-TV Roma, National Film School of Denmark, Bournemouth University, ScreenTraining Ireland, South Carolina Writers, Singapore Media Academy, Romance Writers of America, ScriptFest, Roma Webfest, Writers Institute, Hawaii International Film Festival, and Melbourne Webfest. She was a guest of The Soviet Peace Committee for a 10-day media symposium in Moscow and was Keynote Speaker for Asian-Pacific Heritage Month at The Smithsonian. Kathie received the Mayor's medal from the City of Marseille for her work in Cultural Arts and was honored as a Catalyst SuperStar for her work by the BronzeLens Film Festival.
Kathie is a mentor for the Rocaberti Writers Retreat and also team-teaches with author/consultant, Linda Seger, Pamela Wallace (writer-producer, co-writer of Oscar- winning WITNESS), Carole Kirschner (author, CBS TV exec) and Pamela Jaye Smith (author, writer-producer, creator of MYTHWORKS).
Her clientele includes several award-winning writers and her book, The Script Selling Game (2nd edition), is used in screenwriting curricula in universities worldwide. She was Co-Exec-Producer on the series Beyond the Break, Associate Producer on the web series drama The Big O, Executive Producer on the upcoming short film Thirty Minutes and is on the Advisory Board for IMAGO (French Production Company) and LAWEBFEST.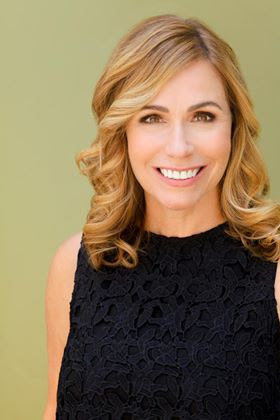 Jen Grisanti
International speaker Jen Grisanti is an acclaimed Story/Career Consultant at Jen Grisanti Consultancy Inc., Writing Instructor for Writers on the Verge at NBC, former 12-year studio executive, including VP of Current Programming at CBS/Paramount, blogger for The Huffington Post and author of the books, Story Line: Finding Gold In Your Life Story and TV Writing Tool Kit: How To Write a Script That Sells and her new book, Change Your Story, Change Your Life: A Path To Your Success.
Grisanti started her career in 1992 as an assistant to Aaron Spelling, who served as her mentor for 12 years, and she quickly climbed the ranks and eventually ran Current Programs at Spelling Television Inc., covering all of Spelling's shows including Beverly Hills, 90210, Melrose Place and Charmed. In 2004, Grisanti was promoted to Vice President of Current Programs at CBS/Paramount where she covered numerous shows, including Medium, Numbers, NCIS, 4400 and Girlfriends.
In January 2008, Grisanti launched Jen Grisanti Consultancy Inc., a highly successful consulting firm dedicated to helping talented writers break into the industry. Drawing on her experience as a studio executive where she gave daily notes to executive producers/showrunners, Grisanti personally guides writers to shape their material, hone their pitches and focus their careers. Since launching the consulting firm, Grisanti has worked with over 800 writers specializing in television, features and novels. Due to her expertise and mentorship, seventy-five of her writers have staffed on television shows and forty have sold pilots, five that that went to series.

You'll meet daily with your mentor* in small groups of 4 writers, to discuss your project. This is your chance to receive their undivided attention and ask questions about anything related to your writing—from the arc of your story to gaining traction in your writing career to crafting the perfect pitch for an agent or producer.
*Please note: in order to have the mentor of your choice, it's imperative to book early, as places in the mentoring groups are allocated on a strictly first-come, first-served basis.
Each morning, after a presentation from one of our industry experts, you'll meet with your mentor and the other three writers in your small group, in sessions of three hours, going in-depth into the topics which matter most to you, including:
Story development.
Honing your craft.
The art of revision.
How to turn an existing book into a screenplay.
How to write/finish a book with your eye on the silver screen.
Marketing your manuscript/screenplay.
Learning the business side of writing (an often overlooked but vital step), from securing the best literary agent to selling your script and working with film directors and producers on rewrites.
Lunchtime ASK ME A QUESTION sessions, where a different mentor each day will take Q & A on any aspect of the business you'd like to know about.
Afternoon 'Pitch to the Expert' sessions with specific feedback on your project!
Free time to just relax, write, take a dip in the pool, or take a stroll in the idyllic surrounding countryside with your new friends.
After-dinner Q & A with a different mentor each day, on a film which they've been involved with.
And so much more..!
From dinner on arrival to breakfast on departure, all your meals will be prepared by a private chef using fresh, locally-sourced ingredients. We'll be serving vegetarian and gluten-free options along with a variety of traditional local cuisine.
As befits a castle, all the bedrooms are unique and range greatly in size, furnishings and views, and so will be allocated on a strictly first-come, first-served basis.
To make your travel easy and stress-free, we're providing a private driver to and from Barcelona airport (for the Spanish Retreat) and Angoulême train station (for the French retreat) for all our guests. Once your place has been secured on the retreat, we'll be in touch with details and recommendations with regards to your flight arrangements.
*Please note that due to the Italian Retreat being on an island off an island, we are unable to provide private transportation, but do promise to give you detailed travel advice and hold your hand every step of the way!
Where else could you sit down to breakfast with an Academy award-winning writer? Sip Bordeaux in the salon with a major movie producer? Go for a leisurely stroll through the castle grounds with a director who's worked on one of the most critically-acclaimed box office hits of recent years?!
With a faculty/participant ratio of 1:4, the Rocaberti mentors will be available to you for impromptu conversations throughout the retreat, sharing the lessons and tips they've learned—and the joys of the creative process—with you every step of the way.
So come along and enjoy the most exclusive (and fun!) literary vacation of the year. In a castle.
A typical day's program is as follows:
8.00am – 8.30am: Morning meditation (optional), focused on opening our minds and calming our hearts, in order to get the creative juices flowing and focused on our stories.
8.30am – 9.30am: A leisurely breakfast, followed by:
9.30am – 10.30am: Presentation and Q&A discussions with our mentors.
10.30am – 11am: Coffee break.
11am – 1pm: In small groups of 4, you'll meet with your mentor for two hours, to discuss your project. This is your chance to receive their undivided attention and ask questions about anything related to your writing—from the arc of your story to gaining traction in your writing career to crafting the perfect pitch for an agent or producer.
1pm – 2.30pm: A delicious lunch, al fresco, on the castle's beautiful terrace, prepared with fresh, local ingredients by the Retreat's chef.
2pm – 2.30pm: ASK ME A QUESTION: Each day, a different mentor will take your questions on any aspect of the film or writing business.
2.30pm – 3.30pm: Individual sessions with your mentor/free writing time.
3.30pm – 4.30pm: Free writing time.
4.30pm – 5.30pm: 'Pitch to the Expert': each day a small group of writers will take their turn pitching their project to the mentors, receiving valuable feedback on this stage of the process.
5.30pm – 7.30pm: Uninterrupted free time in the afternoon to go for a walk in the castle grounds, take a dip in the pool or simply write, take a siesta or chat with fellow mentors and writers.
Then, we'll meet for dinner prepared by our private chef, followed by a talk and then Q & A with a different mentor each day on a film or TV project which they've been involved with. We'll also be tasting some of the delicious local wines!