April 12th-19th, 2023
Aragonese Castle,
Ischia,
Italy

Have you dreamed of writing a screenplay and seeing it come to life on the silver screen?
Or written a TV show or play that you long to see produced?
Or maybe you've published a book and are wondering about how to turn it into a film script?
Seems impossible, right?

Well, the answer, is, NO! Nothing is impossible, and on this one-of-a-kind writers' retreat, at the beautiful 16th century Aragonese Castle set on a rock off the coast of the island of Ischia (where The Talented Mr Ripley was shot), we'll show you just how your words, your vision—let's face it, your baby—can make it all the way to the big screen!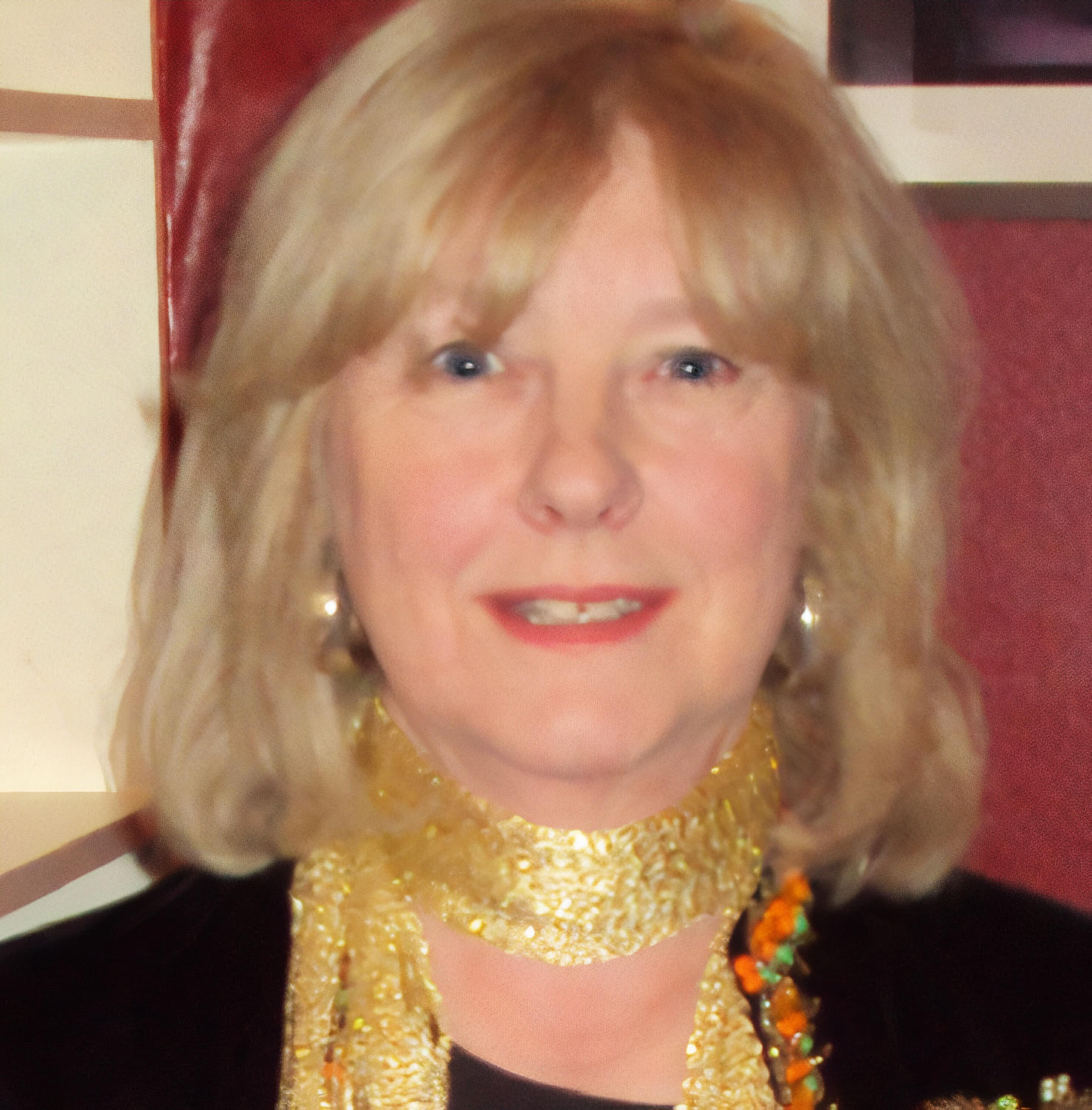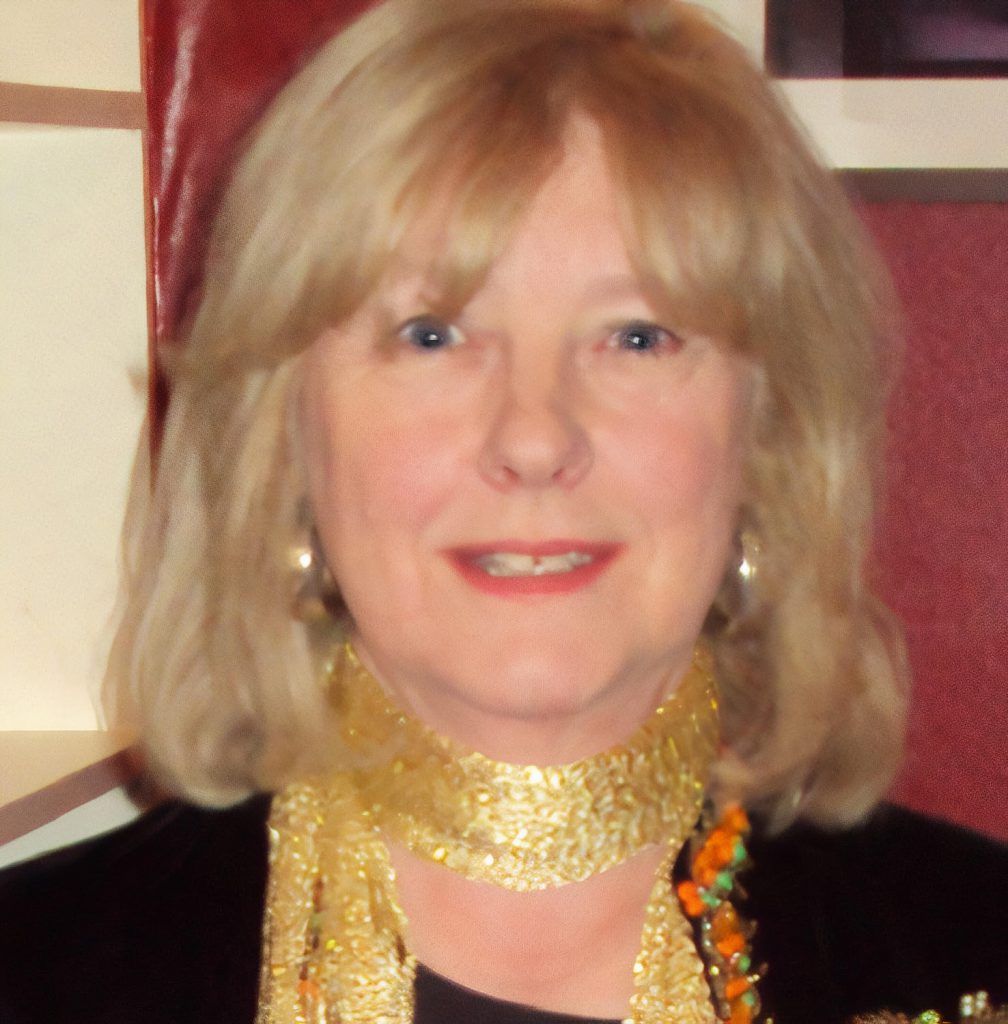 Joan Lane
Joan Lane is a British film and theatre producer, primarily known for having developed the Academy Award-winning THE KING'S SPEECH, directed by Tom Hooper, starring Colin Firth, Geoffrey Rush, and Helena Bonham Carter, and adapted from the stage play by its author David Seidler.
Her company, Wild Thyme Productions, has toured six innovative productions of Shakespeare's plays in the UK and Germany (including the first all-female production of 'Hamlet') mounted world premiere showcase performances of new plays and musicals in London, and has a double bill in development for late 2023-2024.
Primarily engaged as a Consultant by the BBC, Joan's skills were used for the recording, filming, and Royal Opera House performance of 'The Little Prince'. She was a director for BBC Radio Two and BBC Television's New Talent UK-wide search for the 'Voice of Musical Theatre', involved with background music for the film 'The Actors', coordinated the participation of singing Angels for Stephen Fry's directorial film debut 'Bright Young Things' and casting director and coordinator on a BBC's Promenade Concert/Opera 'The Water Diviner's Tale'. As well as touring with her own company, she has worked on plays at the Royal National Theatre and toured with ATG, PW Productions, and Pleasance Theatre. For the last few years, she has been the resident judge on the Kenneth Branagh Award for New Drama Writing.
Joan recently edited two books, alongside which she and the writers developed TV series which are about to go to market. Brought in to edit the screenplay of 'Gateway to the West', she went on to completely rewrite it. The film is now in post-production and due out later this year (https://www.imdb.com/title/tt13542474/). Her first fully original screenplay, completed in 2018 and based on a true story, is expected to go into production in early 2024.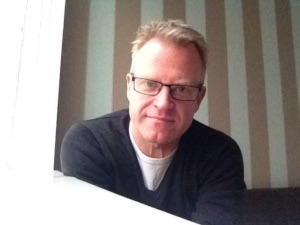 Niall Johnson
Niall Johnson has been a British-based film writer and director for 20+ years. His most recent work is as a writer on the visually-striking animated drama-documentary ANOTHER DAY OF LIFE, based on the memoir by Ryszard Kapuscinski about the Angolan civil war of the mid-1970s. Winner of the Best Animated Film at this year's European Film Awards, it received its World Premiere at the 2018 Cannes Film Festival. Niall's two most recent films as Writer-Director were released within a year of each other: MUM'S LIST (2016) the critically-acclaimed true story weepie romance based on St John Greene's best-selling memoir, starring Rafe Spall and Emilia Fox; and the Western-styled adventure story THE STOLEN (2017) set in New Zealand's 1860s Gold Rush, starring Alice Eve, Jack Davenport, Graham McTavish and Richard O'Brien.
Niall came to Hollywood's notice in 2003 with his spec supernatural script WHITE NOISE, starring Michael Keaton, which opened in January 2005 at #1 in the UK and #2 in the US, where it broke the record at the time for the biggest January opening for a non-sequel. In 2005 Niall wrote and directed black comedy KEEPING MUM, starring Rowan Atkinson, Maggie Smith, Kristin Scott Thomas, and Patrick Swayze. He adapted the script from an original by Pulitzer Prize-winning novelist Richard Russo (Nobody's Fool, Empire Falls). His other credits include wife-swapping comedy-drama THE BIG SWAP, and traditional haunted house TV-Movie THE GHOST OF GREVILLE LODGE starring Prunella Scales and George Cole.
Born and raised in Sutton Coldfield, near Birmingham, Niall's passion for movies is a result of a childhood spent producing epic remakes of the likes of PLANET OF THE APES, STAR TREK, DOCTOR WHO and BATMAN with his brother, a friend, and a silent Kodak 8mm film camera—the most notable recurring feature of these being his mother's laundry hanging on the washing line in the back-yard.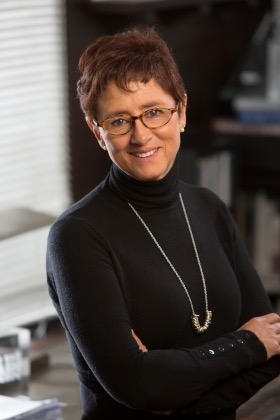 Judi Levine
Judi Levine has had an extensive producing career in feature films and documentaries, and has been associated with award-winning film projects since her first short feature PLEAD GUILTY, GET A BOND won an AFI award for Best Screenplay in a Short Film.
Her work has led her to projects around the globe, including features in Australia, England, Scotland, the Czech Republic and the USA. Levine produced the feature film THE SESSIONS starring Oscar-winner Helen Hunt, who was nominated for an Academy Award for the film and Oscar-nominees John Hawkes and William H. Macy.
THE SESSIONS won numerous international awards including Audience Awards at the Sundance, San Sebastian and Mill Valley Film Festivals, a Sundance Special Jury Prize for Ensemble Cast, and acting nominations and awards at the 2012 Independent Spirit, Golden Globe and Academy Awards.
In 2017, Levine co-produced the WWII drama THE CATCHER WAS A SPY starring Paul Rudd, Paul Giamatti and Guy Pearce, which premiered at the 2018 Sundance Film Festival and opened internationally that same year.
In 2020, Levine completed the romantic comedy FALLING FOR FIGARO starring Joanna Lumley and Danielle Macdonald, which was released globally in 2021, followed by the feature film HOW TO PLEASE A WOMAN starring British comedienne Sally Phillips, due for release in 2022.
Most recently, she has partnered with Keshet International to produce the feature film SYLVIA AND THE PRESIDENT, about a young woman in the 1930s who led the first movement for the rights of people with disabilities at a time when President Roosevelt was concealing his own disability.
Levine's documentary experience includes work on the six-hour television series THE MIGRANT EXPERIENCE and as producer on the feature documentaries HOLLYWOOD GOLD for the Discovery Channel, and two documentary projects currently in development including OUTSPOKEN! IDA LUPINO – HER LIFE IN PICTURES and an ABORIGINAL TEEN DOCUMENTARY about a group of teens who, over 20 years ago, saved up to go to Hollywood, and now talk about that experience and how it changed not only their lives but those of their whole community.
In addition to producing, Levine tours with the seminars JUMPSTART HOLLYWOOD, aimed at helping aspiring artists find an easier path to establishing themselves in the toughest filmmaking town in the world.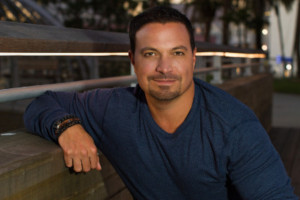 Richard "RB" Botto
Richard "RB" Botto is the Founder and CEO of Stage 32, the official film education & networking platform of AFM and the Marche du Film at Cannes Film Festival. Stage32.com is the world's largest online platform connecting and educating film, TV & digital creatives and executives worldwide. Since 2011, Stage 32 has emerged as an online community of over 500,000 creatives with over 1,000 hours of online education taught by over 500 industry executives.
RB is also a working actor, producer and screenwriter. As a producer, his films have played at dozens of festivals including the Sundance award winning feature, Another Happy Day, written & directed by Sam Levinson (starring Kate Bosworth, Demi Moore, Ellen Barkin), the documentary Crutch, the feature What Lies Ahead (starring Rumer Willis and Emma Dumon) releasing in 2019 and the upcoming Rain- Beau's End (starring Ed Asner, Sean Young and Kate Arrington). As a writer, his latest screenplay, The End Game, is currently set up at Covert Media. As an actor, his latest film On the Corner of Ego and Desire premiered at the 2018 Raindance Film Festvial.
Botto is a best-selling author with his book Crowdsourcing For Filmmakers, published by Routledge Press under the American Film Market Presents banner. The book can be found at the Routledge Press booth by AFM badge registration and on Amazon, where it has over 50 5-star reviews.
A sought-after speaker and mentor, RB has been a keynote speaker and panelist at such festivals and conferences as Cannes, AFM, Tribeca, Sundance, Raindance, SXSW, Portugal FEST and Winston Baker. He has also taught at institutions such as Harvard and Columbia University on the subjects of filmmaking, producing, film finance, screenwriting, social media, crowdfunding, crowdsourcing, entrepreneurship and business.