July 5th-10th, 2024
Marouatte Castle,
The Dordogne,
France

Have you dreamed of writing a screenplay and seeing it come to life on the silver screen?
Or written a TV show or play that you long to see produced?
Or maybe you've published a book and are wondering about how to turn it into a film script?
Seems impossible, right?

Well, the answer, is, NO! Nothing is impossible, and on this one-of-a-kind writers' retreat, at the beautiful 14th century Marouatte Castle, in the heart of the Dordogne, France, owned by music industry legend Miles Copeland, former manager of Sting and The Police, we'll show you just how your words, your vision—let's face it, your baby—can make it all the way to the big screen!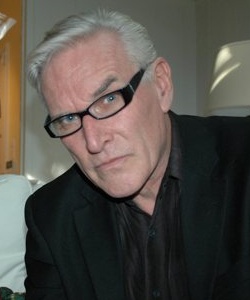 Martin Olson
Martin Olson is an author, comedy writer and songwriter who plays Hunson Abadeer, Lord of Evil, on Cartoon Network's Adventure Time.
He is best known as a head writer for Disney's Phineas and Ferb, for his New York Times best-selling humor book The Adventure Time Encyclopaedia (Abrams, 2013), and his notorious satire Encyclopaedia of Hell (Feral House, 2011).
Specializing in writing comedy specials and directing one-man shows, Martin became producer-writer for Penn and Teller on their FX variety series Penn Teller's Sin City Spectacular.
Martin has just published his third book for Adventure Time, The Enchiridion & Marcy's Super Secret Scrapbook (Abrams, 2015), with his daughter, singer/songwriter Olivia Olson (Joanna in Love Actually). He is currently staff writer for the Disney series Milo Murphy's Law.
Martin has received four Emmy nominations, two for television writing and two for songwriting. He also received an Ace Award for comedy writing and has sold comedy screenplays to Dreamworks, UA, Touchstone and Warner Bros.
The film rights to Encyclopedia of Hell were bought by Warner Bros, through producer Andrew Lazar for Mad Chance Productions.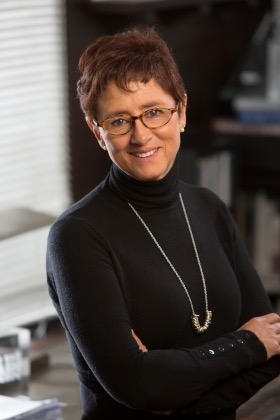 Judi Levine
Judi Levine has had an extensive producing career in feature films and documentaries, and has been associated with award-winning film projects since her first short feature PLEAD GUILTY, GET A BOND won an AFI award for Best Screenplay in a Short Film.
Her work has led her to projects around the globe, including features in Australia, England, Scotland, the Czech Republic and the USA. Levine produced the feature film THE SESSIONS starring Oscar-winner Helen Hunt, who was nominated for an Academy Award for the film and Oscar-nominees John Hawkes and William H. Macy.
THE SESSIONS won numerous international awards including Audience Awards at the Sundance, San Sebastian and Mill Valley Film Festivals, a Sundance Special Jury Prize for Ensemble Cast, and acting nominations and awards at the 2012 Independent Spirit, Golden Globe and Academy Awards.
In 2017, Levine co-produced the WWII drama THE CATCHER WAS A SPY starring Paul Rudd, Paul Giamatti and Guy Pearce, which premiered at the 2018 Sundance Film Festival and opened internationally that same year.
In 2020, Levine completed the romantic comedy FALLING FOR FIGARO starring Joanna Lumley and Danielle Macdonald, which was released globally in 2021, followed by the feature film HOW TO PLEASE A WOMAN starring British comedienne Sally Phillips, due for release in 2022.
Most recently, she has partnered with Keshet International to produce the feature film SYLVIA AND THE PRESIDENT, about a young woman in the 1930s who led the first movement for the rights of people with disabilities at a time when President Roosevelt was concealing his own disability.
Levine's documentary experience includes work on the six-hour television series THE MIGRANT EXPERIENCE and as producer on the feature documentaries HOLLYWOOD GOLD for the Discovery Channel, and two documentary projects currently in development including OUTSPOKEN! IDA LUPINO – HER LIFE IN PICTURES and an ABORIGINAL TEEN DOCUMENTARY about a group of teens who, over 20 years ago, saved up to go to Hollywood, and now talk about that experience and how it changed not only their lives but those of their whole community.
In addition to producing, Levine tours with the seminars JUMPSTART HOLLYWOOD, aimed at helping aspiring artists find an easier path to establishing themselves in the toughest filmmaking town in the world.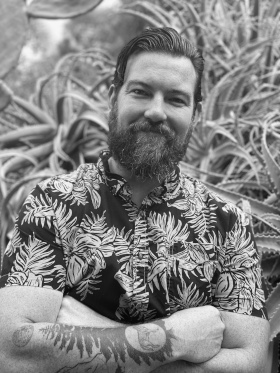 Connor Pritchard
Connor Pritchard is a TV writer, showrunner and copywriter in Los Angeles, California. He is the co-creator and executive producer of WORKAHOLICS (Comedy Central) and LET'S GET PHYSICAL(Pop TV). In his ten plus years of experience working in the entertainment industry, he has maintained a disciplined work ethic and a dark sense of humor about the capricious beast otherwise known as Hollywood. For creative inspiration, Connor travels often. He has visited over thirty countries and also works as an Airbnb Experience host, doing bibliotherapy tours at Book Soup in Los Angeles. He recently founded a new company, OnlyWriters (OnlyWriters.co), a private social media site and creative community with over 300 screenwriters and storytellers. His freelance work includes writing ad campaigns for Apple and launching the Los Angeles location for the shared workspace, Second Home. When Connor isn't writing or traveling, he's at home with his wife and daughter, imbibing unfathomable amounts of black coffee and reading a good fantasy novel.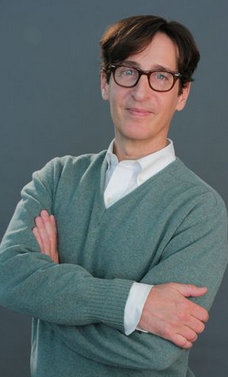 Stan Zimmerman
Stan Zimmerman's long career covers multiple mediums (TV, film and theatre) and he's won many LA directing awards, including one from BroadwayWorld.com. In addition, he's been nominated for two WGA Awards for Best Comedy Episodic writing for his work on the classic TV series, THE GOLDEN GIRLS and ROSEANNE.
Stan's also written and produced on GILMORE GIRLS and co-created the Lifetime sitcom, RITA ROCKS. He was Director/Writer/EP/Creator on the Emmy-nominated web series, SECS & EXECS, on Tellofilms. In film, he wrote both BRADY BUNCH movies.
He has been busy lately writing, directing and producing theatre in Los Angeles. Some of Stan's critically-acclaimed productions include: the LatinX The Diary of Anne Frank, Heartbreak Help, Pledge, Warm Cheese, Entertaining Mr. Sloane, BLINK & You Might Miss Me, Spike Heels, A Tuna Christmas and Gemini. He also directed two of the plays he wrote with Christian McLaughlin: Yes Virginia, Knife to the Heart and Meet & Greet.
Stan has appeared on Broadway with Nureyev & the Joffrey Ballet at the Mark Hellinger Theatre and was the Host/Showrunner on Sean Hayes' Bravo reality show, SITUATION: COMEDY. Stan also teaches audition technique classes in LA and NYC. He has a BFA-Drama NYU/Circle-in-the-Square.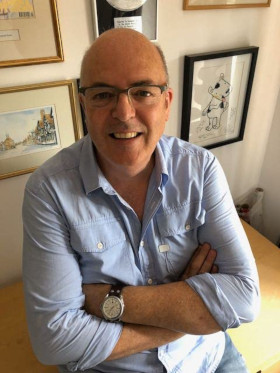 Andrew Cole-Bulgin
Awaiting mentor's bio. Please go to Andrew Cole-Bulgin (IMDb) to learn more.
Andrew Cole-Bulgin is attending this retreat as a Roving Mentor.