October 8th-13th, 2021
Marouatte Castle,
The Dordogne,
France

Have you dreamed of writing a screenplay and seeing it come to life on the silver screen?
Or maybe you've published a book and are wondering about how to turn it into a film script?
Seems impossible, right?
Well, the answer, is, NO! Nothing is impossible, and on this one-of-a-kind writers' retreat, at the beautiful 16th century Aragonese Castle set on a rock off the coast of the island of Ischia (where The Talented Mr Ripley was shot), we'll show you just how your words, your vision—let's face it, your baby—can make it all the way to the big screen!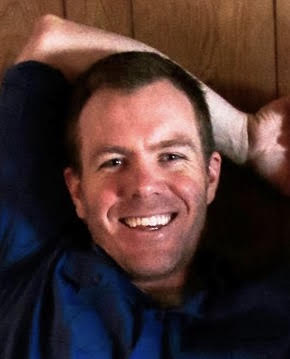 Chris Deckard
Prior to co-founding the management/production company Fictional Entity in January 2017, Chris Deckard spent over seven years working with and representing talent at major agencies such as ICM Partners and WME. He has worked closely with traditional and new media buyers to find and develop content for domestic and international audiences. In addition to helping cast and package numerous features and series, he has evaluated thousands of scripts for actors and directors. Chris graduated from Cornell University and earned his J.D. from Notre Dame Law School.
Fictional Entity's clients have been named to The Black List, The Hit List, The Young & Hungry List, The Blood List and been lauded by the PAGE Awards, the International Emmys' Peter Ustinov Award for exceptional international television writing and placed as finalists in The Heath Ledger Scholarship and the Academy Nicholl Fellowship The Academy Nicholl Screenwriting Awards, the AWG, ADG, SPA, and AACTA. Clients have written, directed, starred, and produced in numerous formats, including features, TV, virtual reality, and podcasts, independently and for companies like Netflix, NBCUniversal, Legendary, Marvel, Fremantle, SyFy, the CW, Warner Bros., Amazon, Blumhouse, Comedy Central, the ABC Australia, Foxtel, TruTV, Super Deluxe, Hallmark, CBS, Facebook, E!, and MSNBC.
Chris has advised clients through multiple successful series pilot and pitch sales. In 2019, Fictional Entity clients have: staffed on Netflix and Amazon series; directed features and high-budget shorts; entered option and shopping agreements with high-profile producers; and have premiered feature films and shorts at festivals around the world.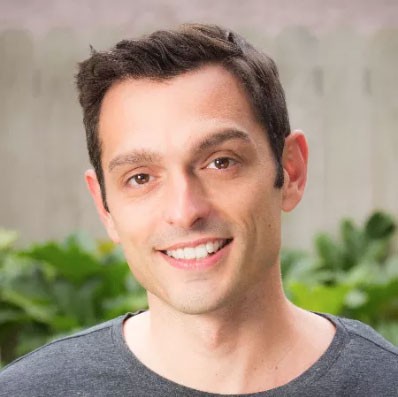 Joey Tuccio
Joey Tuccio is the CEO of Roadmap Writers and started in the industry at Bold Films (DRIVE, NIGHTCRAWLER, WHIPLASH). He has read for Hugh Jackman's company, George Clooney's company, and Night and Day Pictures, to name a few.
Roadmap Writers has helped over 90 writers get signed, optioned, staffed and produced in just 3 years.
The only thing Joey is more passionate about other than helping writers, is rescuing dogs.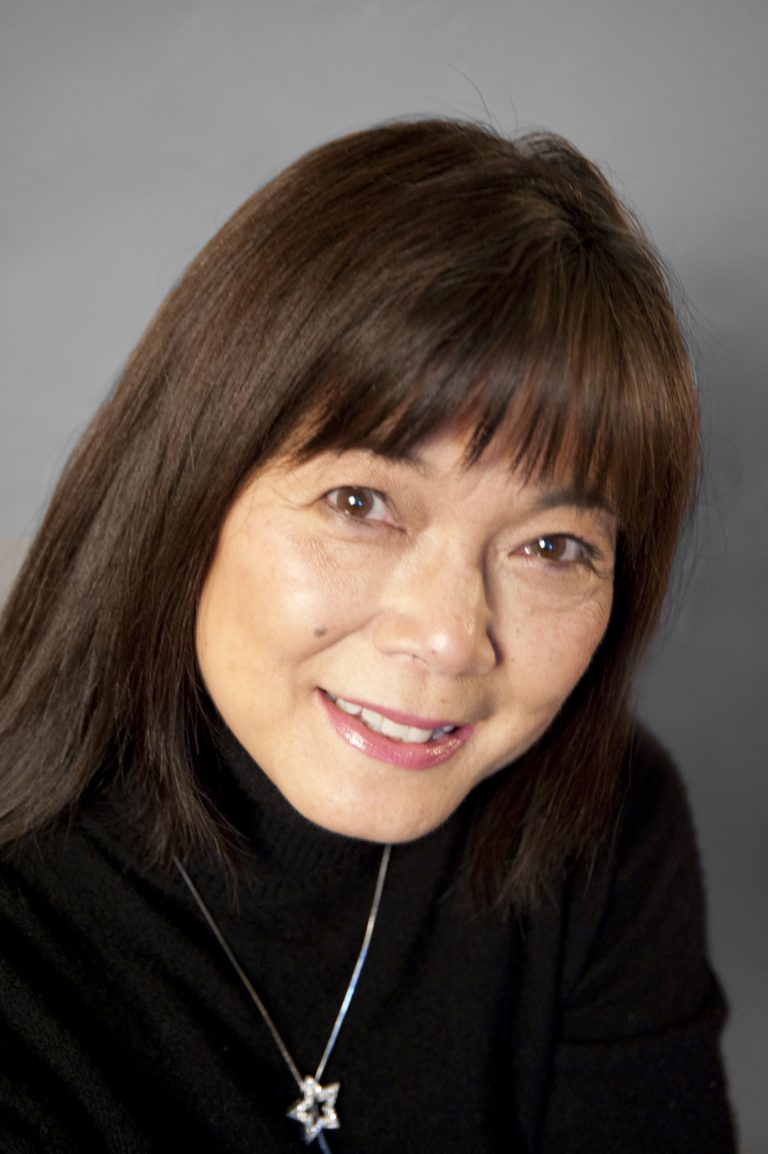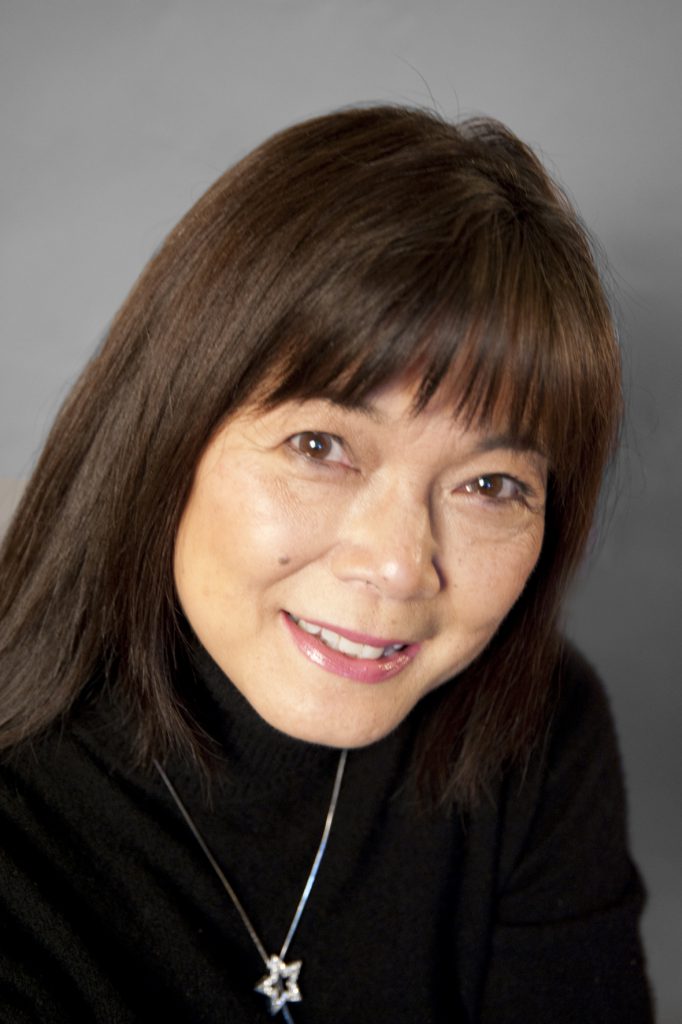 Kathie Fong Yoneda
With 35+ years experience, Kathie Fong Yoneda has worked for Paramount, Universal, Fox, and Disney, focusing on analysis and development of live action and animated film, television, novels, adaptations, and web series projects. Her career includes exec posts with Disney, Touchstone, Island Pictures and Disney TV Animation.
Kathie has given workshops in North America, Europe, Australia and Asia, and wrote a column on screenwriting which became her book, The Script-Selling Game. Some of her clients include RAI-TV Roma, National Film School of Denmark, Bournemouth University, ScreenTraining Ireland, South Carolina Writers, Singapore Media Academy, Romance Writers of America, ScriptFest, Roma Webfest, Writers Institute, Hawaii International Film Festival, and Melbourne Webfest. She was a guest of The Soviet Peace Committee for a 10-day media symposium in Moscow and was Keynote Speaker for Asian-Pacific Heritage Month at The Smithsonian. Kathie received the Mayor's medal from the City of Marseille for her work in Cultural Arts and was honored as a Catalyst SuperStar for her work by the BronzeLens Film Festival.
Kathie is a mentor for the Rocaberti Writers Retreat and also team-teaches with author/consultant, Linda Seger, Pamela Wallace (writer-producer, co-writer of Oscar- winning WITNESS), Carole Kirschner (author, CBS TV exec) and Pamela Jaye Smith (author, writer-producer, creator of MYTHWORKS).
Her clientele includes several award-winning writers and her book, The Script Selling Game (2nd edition), is used in screenwriting curricula in universities worldwide. She was Co-Exec-Producer on the series Beyond the Break, Associate Producer on the web series drama The Big O, Executive Producer on the upcoming short film Thirty Minutes and is on the Advisory Board for IMAGO (French Production Company) and LAWEBFEST.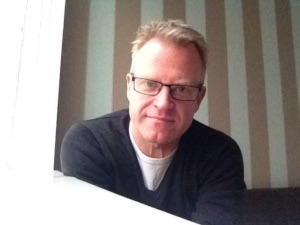 Niall Johnson
Niall Johnson has been a British-based film writer and director for 20+ years. His most recent work is as a writer on the visually-striking animated drama-documentary ANOTHER DAY OF LIFE, based on the memoir by Ryszard Kapuscinski about the Angolan civil war of the mid-1970s. Winner of the Best Animated Film at this year's European Film Awards, it received its World Premiere at the 2018 Cannes Film Festival. Niall's two most recent films as Writer-Director were released within a year of each other: MUM'S LIST (2016) the critically-acclaimed true story weepie romance based on St John Greene's best-selling memoir, starring Rafe Spall and Emilia Fox; and the Western-styled adventure story THE STOLEN (2017) set in New Zealand's 1860s Gold Rush, starring Alice Eve, Jack Davenport, Graham McTavish and Richard O'Brien.
Niall came to Hollywood's notice in 2003 with his spec supernatural script WHITE NOISE, starring Michael Keaton, which opened in January 2005 at #1 in the UK and #2 in the US, where it broke the record at the time for the biggest January opening for a non-sequel. In 2005 Niall wrote and directed black comedy KEEPING MUM, starring Rowan Atkinson, Maggie Smith, Kristin Scott Thomas, and Patrick Swayze. He adapted the script from an original by Pulitzer Prize-winning novelist Richard Russo (Nobody's Fool, Empire Falls). His other credits include wife-swapping comedy-drama THE BIG SWAP, and traditional haunted house TV-Movie THE GHOST OF GREVILLE LODGE starring Prunella Scales and George Cole.
Born and raised in Sutton Coldfield, near Birmingham, Niall's passion for movies is a result of a childhood spent producing epic remakes of the likes of PLANET OF THE APES, STAR TREK, DOCTOR WHO and BATMAN with his brother, a friend, and a silent Kodak 8mm film camera—the most notable recurring feature of these being his mother's laundry hanging on the washing line in the back-yard.
Niall Johnson currently has 1 spot left for the Early October 2021 retreat.

You'll meet daily with your mentor* in small groups of 4 writers, to discuss your project. This is your chance to receive their undivided attention and ask questions about anything related to your writing—from the arc of your story to gaining traction in your writing career to crafting the perfect pitch for an agent or producer.
*Please note: in order to have the mentor of your choice, it's imperative to book early, as places in the mentoring groups are allocated on a strictly first-come, first-served basis.
Each morning, after a presentation from one of our industry experts, you'll meet with your mentor and the other three writers in your small group, in sessions of three hours, going in-depth into the topics which matter most to you, including:
Story development.
Honing your craft.
The art of revision.
How to turn an existing book into a screenplay.
How to write/finish a book with your eye on the silver screen.
Marketing your manuscript/screenplay.
Learning the business side of writing (an often overlooked but vital step), from securing the best literary agent to selling your script and working with film directors and producers on rewrites.
Lunchtime ASK ME A QUESTION sessions, where a different mentor each day will take Q & A on any aspect of the business you'd like to know about.
Afternoon 'Pitch to the Expert' sessions with specific feedback on your project!
Free time to just relax, write, take a dip in the pool, or take a stroll in the idyllic surrounding countryside with your new friends.
After-dinner Q & A with a different mentor each day, on a film which they've been involved with.
And so much more..!
From dinner on arrival to breakfast on departure, all your meals will be prepared by a private chef using fresh, locally-sourced ingredients. We'll be serving vegetarian and gluten-free options along with a variety of traditional local cuisine.
As befits a castle, all the bedrooms are unique and range greatly in size, furnishings and views, and so will be allocated on a strictly first-come, first-served basis.
To make your travel easy and stress-free, we're providing a private driver to and from Barcelona airport (for the Spanish Retreat) and Angoulême train station (for the French retreat) for all our guests. Once your place has been secured on the retreat, we'll be in touch with details and recommendations with regards to your flight arrangements.
*Please note that due to the Italian Retreat being on an island off an island, we are unable to provide private transportation, but do promise to give you detailed travel advice and hold your hand every step of the way!
Where else could you sit down to breakfast with an Academy award-winning writer? Sip Bordeaux in the salon with a major movie producer? Go for a leisurely stroll through the castle grounds with a director who's worked on one of the most critically-acclaimed box office hits of recent years?!
With a faculty/participant ratio of 1:4, the Rocaberti mentors will be available to you for impromptu conversations throughout the retreat, sharing the lessons and tips they've learned—and the joys of the creative process—with you every step of the way.
So come along and enjoy the most exclusive (and fun!) literary vacation of the year. In a castle.
A typical day's program is as follows:
8.00am – 8.30am: Morning meditation (optional), focused on opening our minds and calming our hearts, in order to get the creative juices flowing and focused on our stories.
8.30am – 9.30am: A leisurely breakfast, followed by:
9.30am – 10.30am: Presentation and Q&A discussions with our mentors.
10.30am – 11am: Coffee break.
11am – 1pm: In small groups of 4, you'll meet with your mentor for two hours, to discuss your project. This is your chance to receive their undivided attention and ask questions about anything related to your writing—from the arc of your story to gaining traction in your writing career to crafting the perfect pitch for an agent or producer.
1pm – 2.30pm: A delicious lunch, al fresco, on the castle's beautiful terrace, prepared with fresh, local ingredients by the Retreat's chef.
2pm – 2.30pm: ASK ME A QUESTION: Each day, a different mentor will take your questions on any aspect of the film or writing business.
2.30pm – 3.30pm: Individual sessions with your mentor/free writing time.
3.30pm – 4.30pm: Free writing time.
4.30pm – 5.30pm: 'Pitch to the Expert': each day a small group of writers will take their turn pitching their project to the mentors, receiving valuable feedback on this stage of the process.
5.30pm – 7.30pm: Uninterrupted free time in the afternoon to go for a walk in the castle grounds, take a dip in the pool or simply write, take a siesta or chat with fellow mentors and writers.
Then, we'll meet for dinner prepared by our private chef, followed by a talk and then Q & A with a different mentor each day on a film or TV project which they've been involved with. We'll also be tasting some of the delicious local wines!