September 6th-11th, 2024
Marouatte Castle,
The Dordogne,
France

Have you dreamed of writing a screenplay and seeing it come to life on the silver screen?
Or written a TV show or play that you long to see produced?
Or maybe you've published a book and are wondering about how to turn it into a film script?
Seems impossible, right?

Well, the answer, is, NO! Nothing is impossible, and on this one-of-a-kind writers' retreat, at the beautiful 14th century Marouatte Castle, in the heart of the Dordogne, France, owned by music industry legend Miles Copeland, former manager of Sting and The Police, we'll show you just how your words, your vision—let's face it, your baby—can make it all the way to the big screen!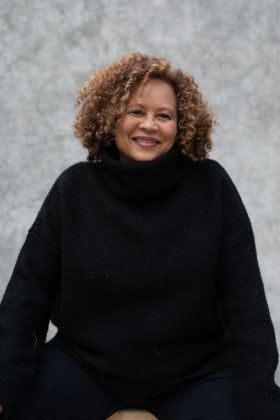 Kelly Edwards
Former executive and current producer, TV writer, and author Kelly Edwards has developed shows like LIVING SINGLE, GIRLFRIENDS, THE PARKERS, CLUELESS, TWO GUYS AND A GIRL, as well as a one-hour drama series, a Hallmark movie, and multiple award-winning shorts for HBO.
For seven years, she served as the head of Talent Development for HBO, launching the careers of emerging artists before herself becoming a Sundance Episodic Lab fellow, releasing her Amazon bestselling book THE EXECUTIVE CHAIR: A WRITER'S GUIDE TO TV SERIES DEVELOPMENT, and staffing on OUR KIND OF PEOPLE.
Edwards holds a B.A. in Theater from Vassar and an MFA in Writing for TV and Film from Emerson College. She has been a member of the Annenberg Inclusion Board, the ATAS Diversity Committee, the United Negro College Fund Leadership Council, and a NALIP trustee.
For the past 23 years she has served as President of her non-profit, Colour Entertainment, which has provided mentorship and leadership opportunities to creative executives.
She recently optioned a feature film, sold two television pilots, was a 2023 Sundance Advisor in Residence, and is working with Apple Studios and PBS to build the next generation of talented artists.
Jennifer Snow
Jennifer Snow is a USA Today Bestselling author and screenwriter of over 40 novels and 20 screenplays. Writing romantic comedies and thrillers for Harlequin, Grand Central, Entangled, Penguin Random House and Thomas & Mercer, her books have won awards such as the Booksellers Best Award and have been translated into many foreign languages, as well as optioned for film. Her produced credits include 14 Love Letters (Hallmark), Christmas Lucky Charm (UPTV), Mistletoe & Molly (UPTV) and she has eight TV MOWs airing on various networks in 2023, including Christmas in Maple Hills, Sworn Justice and Christmas Time Capsule. Formerly an Edmonton Public Library Spotlight Author and Audrey's Books Writer in Residence, Jennifer enjoys offering writing workshops and mentoring aspiring writers. Originally from Canada, she now resides in Spain. More information can be found on her website at www.jennifersnowauthor.com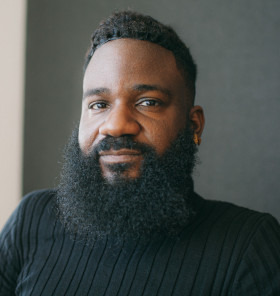 Ramfis Myrthil
Ramfis Myrthil is a New York-based filmmaker who applies a city-grown work ethic to the world of film and media. He made his name producing films by people of color, women, and the LGBTQ community, and seeks to promote themes of passion and integrity in all of his work.
Ramfis' started his journey in the film industry by premiering his first short, entitled Love and the Small Print (2012), at the 65th Annual Cannes Film Festival, where it was picked up by Shorts International for worldwide distribution. He then went on to produce a music video entitled "Any Other Way" for the legendary rock band The Zombies. After that, Ramfis became involved with the feature film A Boy, A Girl, and A Dream (2018), which premiered at Sundance and was acquired by Samuel Goldwyn Films for theatrical release.
Ramfis went on to co-found Beast of the East Productions, where he developed a successful and proven body of work as a producer. One of his most celebrated feature films, entitled Cicada (2021), has won awards at several film festivals around the world, and was purchased by Strand Releasing for North American distribution. Cicada was then sold to several distributors in the UK, Poland, Germany, Switzerland, France, and Ireland for theatrical release Spring 2022. Cicada was also nominated for an Independent Spirit award in the spring of 2022. More recently, Ramfis found success in the Tribeca Film Festival Creators Market with his project entitled 5150 (2021), which explores mental illness in the black community. The film was executive produced alongside David Oyelowo.
Ramfis is an advisor for Sundance Film Institute's Collab producing program, where he works with a diverse group of worldwide filmmakers, develops work in progress, and helps elevate the voices of independent storytellers. Ramfis is also a co-founder of the Hyphen Grant, a program built to fund, develop, support, and champion Caribbean filmmakers and the development of the film industry throughout the Caribbean and West Indies.
Ramfis' continued success and mentorship within the film industry has also earned him several accolades. He was named to Stars' 2018 40 Under 40 list in 2018, and has served as a panelist across a variety of film festivals. He is a regular speaker, advisor, board member, and mentor at the Cannes Film Festival, the UK's Raindance, South by Southwest, and most recently the British Film Institute. Ramfis is also serving as the co-president of the Black TV & Film Collective, where he continues to bring more black voices into the world of film and television.
Ramfis' passion for film is matched only by his drive for sharing his knowledge with the next generation of creators. He has served as a judge for the 2018 BAFTA Student Film Awards, a member of PAC (Program Advisory Committee) at Five Towns College, and as a repeat speaker at NYU, Columbia University, Hofstra University, and HBCUs across the country, He is also an adjunct professor at Five Towns College, where he continues to teach "Advanced Producing" to the next generation of filmmakers.
Ramfis also volunteers with Mythic Bridge, The Parity Project, The "I Can Still Do That" Foundation, Teach for America, Schools That Can, Hofstra University's Youth Film Day, and Blacks on Wall Street. He mentors students on both coasts by working with NPower, a nonprofit organization focused on helping young graduates enter the professional world. He is also an active member of BAFTA NY, Toastmasters International, SEC Roughriders, and he is a board member at The Long Island Film and TV Foundation and the Hollywood Radio & Television Society (HRTS).
Ramfis is excited to announce that his most recent achievement, a short-film entitled RICKY (2022), is premiering at the 2023 Sundance Film Festival. Sundance will also mark the launch of Ramfis' new production company, entitled Ramfis Productions. This company is created by and dedicated to Caribbean filmmakers, and it is devoted to championing BIPOC, women-led, and queer stories from all over the world.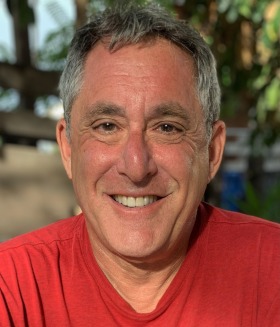 Stewart Lyons
Stewart is a Co-Executive Producer, Line Producer, Director, Writer, and Production Executive who has worked on projects with Warner Bros TV, Netflix, Sony Pictures Television, Amazon, Starz, Apple, HBO, FX, AMC, as well as the three broadcast networks. He is currently an Adjunct Professor in DePaul University's MFA Program in Creative Producing, and a Production Consultant to Warner Bros Television.
His most recent projects include THE CLEANING LADY, ROSWELL NM, SNOWFALL, and BETTER CALL SAUL (Pilot and Season 1). Stewart worked on the pilot and every episode of BREAKING BAD, the highest critically reviewed series in television history. For this work, he received two Emmys, and additional awards from the Directors Guild, Producers Guild, as well as two Peabody Awards and a Golden Globe.
Previously Stewart was Director, Original Series Production, for Netflix and was part of the team supervising MESSIAH, DEAR WHITE PEOPLE, GODLESS, SHE'S GOTTA HAVE IT, and SANTA CLARITA DIET.
He has credits on over 600 episodes of television including 33 series and 29 pilots (21 ordered to series). In addition, he has written production analyses for over 300 pilots and television series projects for streaming, premium and basic cable, and broadcast companies on projects in the United States, Canada, Australia, the Middle East, Europe, and Hong Kong.
In addition to DePaul University, Stewart has lectured at over two dozen universities and colleges, USC, Chapman, UCLA, Northwestern, NYU, University of Maryland, the University of Stuttgart, Germany, and Hyper University, in Karlskrona Sweden. He has been a lecturer and panelist for the Seattle Film Exposition (2), The Toronto Film Exposition, the Albuquerque Film and Music Experience (3), the Stuttgart Germany Conference on Auteur Television (2) and the Carl Film Forum in Karlskrona, Sweden. He is a member of the Directors Guild, Producers Guild, Writers Guild of America and The Academy of Motion Picture Arts and Sciences (Emmy).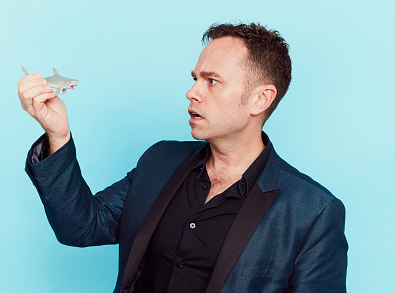 Scotty Mullen
Scotty Mullen is an award-winning writer known for his work with Syfy, Lionsgate, and Lifetime. He is also an accomplished casting director.
After getting his feet wet writing on the pop-culture juggernaut "Sharknado" franchise, Scotty's storytelling skills have evolved into adapting true-life stories into feature films.
As of this date, Scotty has written 15 produced screenplays which have been filmed in 7 different countries. His productions feature a variety of stars, including Luke Wilson and Olivia Newton-John.
Scotty is known for being an enthusiastic collaborator with producers; almost all of his scripts have been written on assignment. Scotty is often hired for his script doctor skills and ability to save a production from the proverbial "developmental hell."
Originally from small-town Kansas, Scotty went to college in Atlanta and now works from his home in Los Angeles.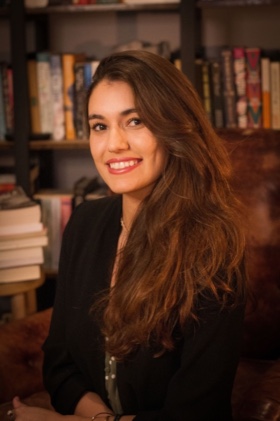 Sabrina Parra
Sabrina Parra is the founder of The Scriptster. She has helped hundreds of writers on their quest to craft the perfect screenplay. Sabrina is a professional script consultant with over five years of experience as a film development executive. She honed her skills as the former Vice President of Di Novi Pictures, a production company that has grossed over $1 billion worldwide and brought you films including LITTLE WOMEN, CRAZY STUPID LOVE and A WALK TO REMEMBER. She most recently was on the producing team for Apple+/A24 film THE SKY IS EVERYWHERE.
By working closely with studios like Amazon, Apple, A24, and Netflix, Sabrina has spent her career developing projects from inception and guiding writers through the studio process. Her experience provides invaluable insight into what financiers are looking for when they read your screenplay. She values creative integrity and imagination of story above all. She believes there is nothing stronger than a film or series that allow its viewer to catapult themselves into the perspective of another.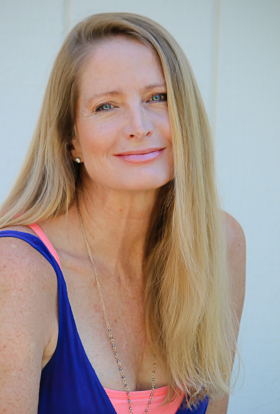 Jane Sibbett
Jane Sibbett is an American actress, writer, director, photographer, producer, advocate, and prayer dancer. Among her 200+ TV episodes and many film roles, she is best known as Ross' lesbian ex-wife, Carol, on NBC's sitcom FRIENDS. Jane's Dancing Hands is a relatively new part of her life where no acting is allowed – just an allowing of the miraculous.
In May 2015, while producing a live event for another gifted conduit of Source energy, Jane suddenly found her hands "dancing." Soon after, her whole body began to move in ways that instantaneously brought many to peace, alignment, joy, purest love, and deep healing. Bones reset, tumors dissolved, fevers, addiction, or many ailments and trauma disappeared, replacing disharmony with ease, peace, and a more positive flow - all within the first few months of its activation.
Soon Jane's entire body was "danced by Source," Joyfully Activating Nurturing Energy expanded, and more received help. Within a year, a new voice emerged, and she also began "being sung and spoken." Jane hears this is not speaking in tongues or light language, but "the Language of Love behind the G*d that created the universe." New circles evolve in constant expansion of the gift as Source dances with each soul and speaks this Language of Love; we unify with the Pura Vida (pure life) of heaven on earth.
From eradicating mild conditions or intense, long-standing chronic pain, life-threatening ailments, addictions, or situations, those who experience the gift flowing through Jane often find relief and healing in mind, body, spirit, and emotions. Others working with Jane continue opening latent abilities in self-healing. Even traditional doctors and alternative healers alike seek her gift's support.
Jane doesn't call herself a healer, but a conduit or a prayer dancer where harmonizing and healing happen in divine time. It may occur immediately during a dance or in the afterglow. Jane dances live, remotely, and even through the quantum field when people view her videos or hear her calls weeks or months later. How Source dances with each person is unique to every circle rotation yet brings peace and support to all.
Jane Sibbett is attending this retreat as a Special Guest.