September 8th-13th, 2023
Marouatte Castle,
The Dordogne,
France

Have you dreamed of writing a screenplay and seeing it come to life on the silver screen?
Or written a TV show or play that you long to see produced?
Or maybe you've published a book and are wondering about how to turn it into a film script?
Seems impossible, right?

Well, the answer, is, NO! Nothing is impossible, and on this one-of-a-kind writers' retreat, at the beautiful 14th century Marouatte Castle, in the heart of the Dordogne, France, owned by music industry legend Miles Copeland, former manager of Sting and The Police, we'll show you just how your words, your vision—let's face it, your baby—can make it all the way to the big screen!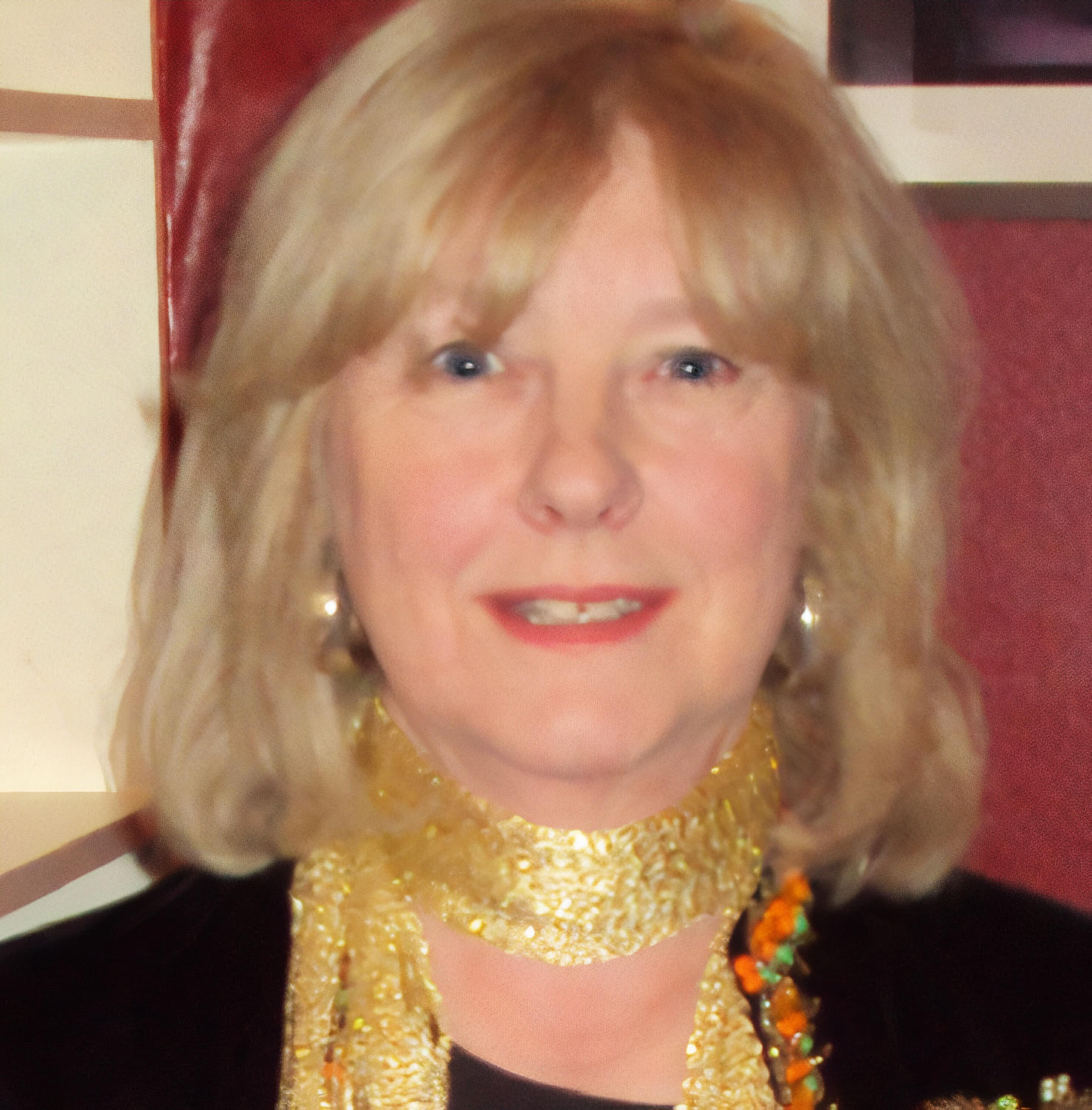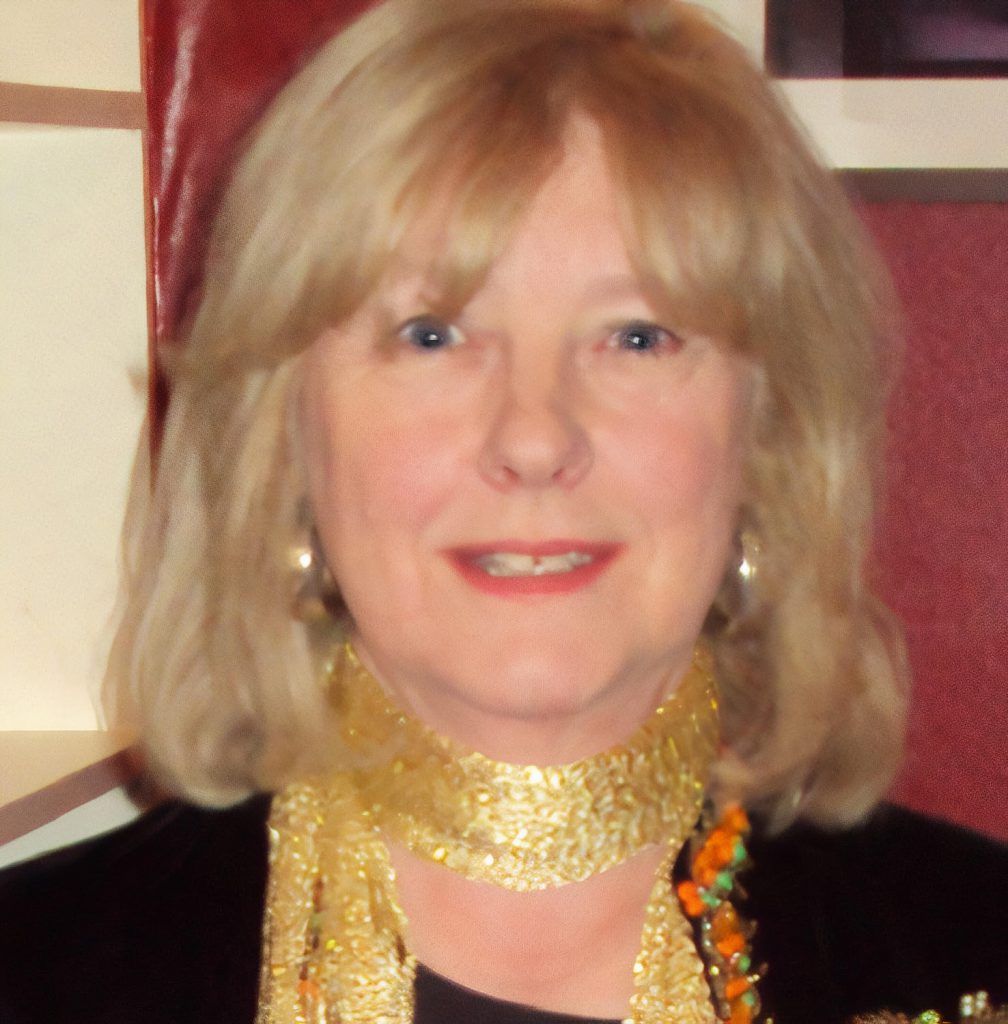 Joan Lane
Joan Lane is a British film and theatre producer, primarily known for having developed the Academy Award-winning THE KING'S SPEECH, directed by Tom Hooper, starring Colin Firth, Geoffrey Rush, and Helena Bonham Carter, and adapted from the stage play by its author David Seidler.
Her company, Wild Thyme Productions, has toured six innovative productions of Shakespeare's plays in the UK and Germany (including the first all-female production of 'Hamlet') mounted world premiere showcase performances of new plays and musicals in London, and has a double bill in development for late 2023-2024.
Primarily engaged as a Consultant by the BBC, Joan's skills were used for the recording, filming, and Royal Opera House performance of 'The Little Prince'. She was a director for BBC Radio Two and BBC Television's New Talent UK-wide search for the 'Voice of Musical Theatre', involved with background music for the film 'The Actors', coordinated the participation of singing Angels for Stephen Fry's directorial film debut 'Bright Young Things' and casting director and coordinator on a BBC's Promenade Concert/Opera 'The Water Diviner's Tale'. As well as touring with her own company, she has worked on plays at the Royal National Theatre and toured with ATG, PW Productions, and Pleasance Theatre. For the last few years, she has been the resident judge on the Kenneth Branagh Award for New Drama Writing.
Joan recently edited two books, alongside which she and the writers developed TV series which are about to go to market. Brought in to edit the screenplay of 'Gateway to the West', she went on to completely rewrite it. The film is now in post-production and due out later this year (https://www.imdb.com/title/tt13542474/). Her first fully original screenplay, completed in 2018 and based on a true story, is expected to go into production in early 2024.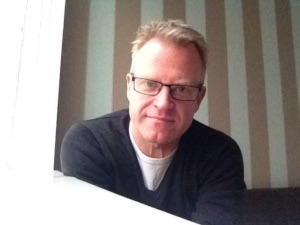 Niall Johnson
Niall Johnson has been a British-based film writer and director for 20+ years. His most recent work is as a writer on the visually-striking animated drama-documentary ANOTHER DAY OF LIFE, based on the memoir by Ryszard Kapuscinski about the Angolan civil war of the mid-1970s. Winner of the Best Animated Film at this year's European Film Awards, it received its World Premiere at the 2018 Cannes Film Festival. Niall's two most recent films as Writer-Director were released within a year of each other: MUM'S LIST (2016) the critically-acclaimed true story weepie romance based on St John Greene's best-selling memoir, starring Rafe Spall and Emilia Fox; and the Western-styled adventure story THE STOLEN (2017) set in New Zealand's 1860s Gold Rush, starring Alice Eve, Jack Davenport, Graham McTavish and Richard O'Brien.
Niall came to Hollywood's notice in 2003 with his spec supernatural script WHITE NOISE, starring Michael Keaton, which opened in January 2005 at #1 in the UK and #2 in the US, where it broke the record at the time for the biggest January opening for a non-sequel. In 2005 Niall wrote and directed black comedy KEEPING MUM, starring Rowan Atkinson, Maggie Smith, Kristin Scott Thomas, and Patrick Swayze. He adapted the script from an original by Pulitzer Prize-winning novelist Richard Russo (Nobody's Fool, Empire Falls). His other credits include wife-swapping comedy-drama THE BIG SWAP, and traditional haunted house TV-Movie THE GHOST OF GREVILLE LODGE starring Prunella Scales and George Cole.
Born and raised in Sutton Coldfield, near Birmingham, Niall's passion for movies is a result of a childhood spent producing epic remakes of the likes of PLANET OF THE APES, STAR TREK, DOCTOR WHO and BATMAN with his brother, a friend, and a silent Kodak 8mm film camera—the most notable recurring feature of these being his mother's laundry hanging on the washing line in the back-yard.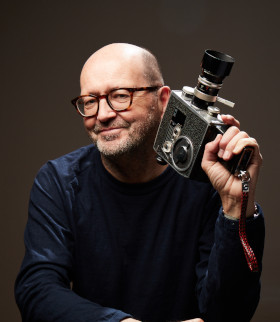 Peter Lydon
Peter Lydon successfully moves between commercials and high-profile TV drama, blending great performances with a cinematic eye.
In the TV world he has directed classics like SHAMELESS, TEACHERS, SECRET DIARY OF A CALL GIRL, VINCENT AND POIROT. He won a Royal Television Society Award for his BBC1 period drama series GARROW'S LAW.
As a commercials director he has clocked up work for brands like Carlsberg, Ikea, Sky, VW, DHL and Mercedes. In this arena he's directed iconic names like Al Pacino, Benedict Cumberbatch, Mads Mikkelsen, Michael Caine, Danny Trejo, Joanna Lumley, Jose Mourinho and Scarlet Johansson.
Peter cut his directing teeth as a documentary maker with award winning films for BBC ARENA and THE SOUTH BANK SHOW. His three-part biography of comedy legend Peter Sellers was BAFTA nominated and won several major awards in the US including Gold at The Chicago Television Festival.
Peter is also a prolific cartoonist, but that's another story…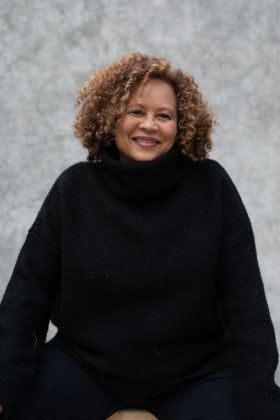 Kelly Edwards
Former executive and current producer, TV writer, and author Kelly Edwards has developed shows like LIVING SINGLE, GIRLFRIENDS, THE PARKERS, CLUELESS, TWO GUYS AND A GIRL, as well as a one-hour drama series, a Hallmark movie, and multiple award-winning shorts for HBO.
For seven years, she served as the head of Talent Development for HBO, launching the careers of emerging artists before herself becoming a Sundance Episodic Lab fellow, releasing her Amazon bestselling book THE EXECUTIVE CHAIR: A WRITER'S GUIDE TO TV SERIES DEVELOPMENT, and staffing on OUR KIND OF PEOPLE.
Edwards holds a B.A. in Theater from Vassar and an MFA in Writing for TV and Film from Emerson College. She has been a member of the Annenberg Inclusion Board, the ATAS Diversity Committee, the United Negro College Fund Leadership Council, and a NALIP trustee.
For the past 23 years she has served as President of her non-profit, Colour Entertainment, which has provided mentorship and leadership opportunities to creative executives.
She recently optioned a feature film, sold two television pilots, was a 2023 Sundance Advisor in Residence, and is working with Apple Studios and PBS to build the next generation of talented artists.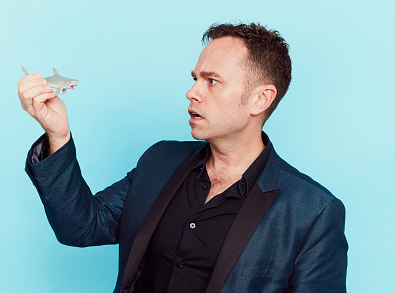 Scotty Mullen
Scotty Mullen is an award-winning writer known for his work with Syfy, Lionsgate, and Lifetime. He is also an accomplished casting director.
After getting his feet wet writing on the pop-culture juggernaut "Sharknado" franchise, Scotty's storytelling skills have evolved into adapting true-life stories into feature films.
As of this date, Scotty has written 15 produced screenplays which have been filmed in 7 different countries. His productions feature a variety of stars, including Luke Wilson and Olivia Newton-John.
Scotty is known for being an enthusiastic collaborator with producers; almost all of his scripts have been written on assignment. Scotty is often hired for his script doctor skills and ability to save a production from the proverbial "developmental hell."
Originally from small-town Kansas, Scotty went to college in Atlanta and now works from his home in Los Angeles.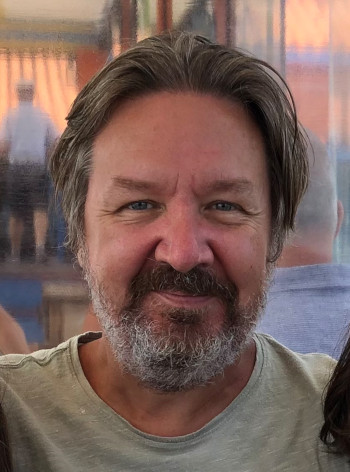 Simon Egan
Simon Egan has been producing and directing films for over 20 years. In 2002 he co-founded Bedlam, an award-winning production company responsible for producing internationally-renowned feature films and documentaries.
Their first feature film, EXAM, won Spirit and Dinard Awards and saw the film's director, Stuart Hazeldine, BAFTA-nominated for Best Debut.
In 2006 Simon Egan developed an unmade play that he later co-produced and turned into the multi award-winning $15m feature, THE KING'S SPEECH. The film would go on to be nominated for 198 international film awards and collect over 106 prizes including 4 Academy Awards (Best Picture, Best Director, Best Actor & Best Original Screenplay) and 7 BAFTAs (Best Film, Best Screenplay, Best Actor, Best Supporting Actor, Best Supporting Actress, Best Music & Best British Film).
THE KING'S SPEECH is still the most successful independent British film of all time, grossing $420m worldwide.
Bedlam's other feature films include the critically acclaimed ZAYTOUN, the BAFTA -nominated KAJAKI and STEEL COUNTRY, starring BAFTA winner Andrew Scott.
The team are currently producing FEARLESS, written by Oscar-nominated writers Paul Tamasy and Eric Johnson (THE FIGHTER) and TARSILA, helmed by the Palme D'Or nominated writer/director Daniela Thomas.
Alongside his feature film work, Simon is known in the industry as an Royal Television Society award-winning director and producer, responsible for a series of groundbreaking documentaries including Channel 4's LOOKING FOR RICKY and THE REAL BLAIR WITCH; BBC's THE PAEDOPHILE HUNTERS, JFK – THE SMOKING GUNand the Emmy-nominated TITANIC'S FINAL MYSTERY.
Producers' Guild of America Award: THE KING'S SPEECH
Honorary Fellow Award: Ravensbourne University
Royal Television Society Award Winner: Best Journalist: ENDING VIOLENCE AGAINST WOMEN
Emmy-Nominated: TITANIC'S FINAL MYSTERY
Royal Television Society Nominated: Best Documentary
Royal Television Society Nominated: Best Documentary Series
Simon Egan is attending this retreat as a Roving Mentor.