May 12th-17th, 2023
Marouatte Castle,
The Dordogne,
France

Have you dreamed of writing a screenplay and seeing it come to life on the silver screen?
Or maybe you've published a book and are wondering about how to turn it into a film script?
Seems impossible, right?

Well, the answer, is, NO! Nothing is impossible, and on this one-of-a-kind writers' retreat, at the beautiful 14th century Marouatte Castle, in the heart of the Dordogne, France, owned by music industry legend Miles Copeland, former manager of Sting and The Police, we'll show you just how your words, your vision—let's face it, your baby—can make it all the way to the big screen!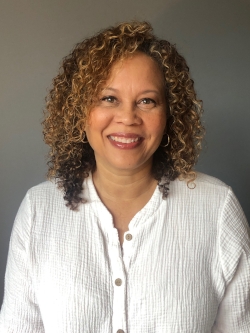 Kelly Edwards
Kelly Edwards recently transitioned from inside the network ranks into a writing and producing deal with HBO under her Edwardian Pictures banner.
In her former executive role, she oversaw all of the emerging artists programs for HBO, HBOMax, and Turner. The pilots she produced through the HBOAccess Writing and Directing fellowships have screened at major film festivals including Tribeca and SXSW, and garnered multiple awards.
Prior to HBO, Edwards was a key corporate diversity executive at Comcast/NBCUniversal for over five years where she oversaw over 20 divisions, launched employee resource groups, and introduced diverse creative talent to NBC, USA, Syfy, Bravo, and Telemundo.
Edwards' career spans both television and film. Early in her career, she worked as a creative executive in features at both Disney and Sony under such talents as Garry Marshall and Laura Ziskin. After moving to television, she served as a senior executive at FOX where she developed LIVING SINGLE, CLUELESS, and THE WILD THORNBERRYS. While heading up UPN's Comedy division as the SVP of Comedy Development, she developed GIRLFRIENDS, THE PARKERS, and MALCOLM IN THE MIDDLE.
Edwards also produced the movie of the week A CHRISTMAS DETOUR for Hallmark and the one-hour drama series SEX, LOVE, AND SECRETS. In 2000, Edwards co-founded the non-profit organization Colour Entertainment, a networking group for diverse creative executives in TV, Film, Digital, as well as assistants, all designed to connect current and future industry executives with one another.
Edwards graduated from Vassar College with a Bachelor of Arts degree in Theater and an MFA in Writing for Film and TV at Emerson College. She served on the Annenberg Inclusion Board and is a 2019 Sundance Episodic Lab fellow. Her book, The Executive Chair: A Writer's Guide to TV Development, debuted as an instant Amazon Best Seller. She currently writes for the FOX drama OUR KIND OF PEOPLE and splits her time between Los Angeles and Missoula, Montana.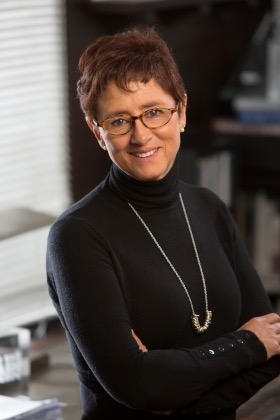 Judi Levine
Judi Levine has had an extensive producing career in feature films and documentaries, and has been associated with award-winning film projects since her first short feature PLEAD GUILTY, GET A BOND won an AFI award for Best Screenplay in a Short Film.
Her work has led her to projects around the globe, including features in Australia, England, Scotland, the Czech Republic and the USA. Levine produced the feature film THE SESSIONS starring Oscar-winner Helen Hunt, who was nominated for an Academy Award for the film and Oscar-nominees John Hawkes and William H. Macy.
THE SESSIONS won numerous international awards including Audience Awards at the Sundance, San Sebastian and Mill Valley Film Festivals, a Sundance Special Jury Prize for Ensemble Cast, and acting nominations and awards at the 2012 Independent Spirit, Golden Globe and Academy Awards.
In 2017, Levine co-produced the WWII drama THE CATCHER WAS A SPY starring Paul Rudd, Paul Giamatti and Guy Pearce, which premiered at the 2018 Sundance Film Festival and opened internationally that same year.
In 2020, Levine completed the romantic comedy FALLING FOR FIGARO starring Joanna Lumley and Danielle Macdonald, which was released globally in 2021, followed by the feature film HOW TO PLEASE A WOMAN starring British comedienne Sally Phillips, due for release in 2022.
Most recently, she has partnered with Keshet International to produce the feature film SYLVIA AND THE PRESIDENT, about a young woman in the 1930s who led the first movement for the rights of people with disabilities at a time when President Roosevelt was concealing his own disability.
Levine's documentary experience includes work on the six-hour television series THE MIGRANT EXPERIENCE and as producer on the feature documentaries HOLLYWOOD GOLD for the Discovery Channel, and two documentary projects currently in development including OUTSPOKEN! IDA LUPINO – HER LIFE IN PICTURES and an ABORIGINAL TEEN DOCUMENTARY about a group of teens who, over 20 years ago, saved up to go to Hollywood, and now talk about that experience and how it changed not only their lives but those of their whole community.
In addition to producing, Levine tours with the seminars JUMPSTART HOLLYWOOD, aimed at helping aspiring artists find an easier path to establishing themselves in the toughest filmmaking town in the world.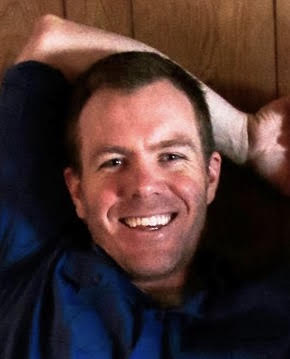 Chris Deckard
Prior to co-founding the management/production company Fictional Entity in January 2017, Chris Deckard spent over seven years working with and representing talent at major agencies such as ICM Partners and WME. He has worked closely with traditional and new media buyers to find and develop content for domestic and international audiences. In addition to helping cast and package numerous features and series, he has evaluated thousands of scripts for actors and directors. Chris graduated from Cornell University and earned his J.D. from Notre Dame Law School.
Fictional Entity's clients have been named to The Black List, The Hit List, The Young & Hungry List, The Blood List and been lauded by the PAGE Awards, the International Emmys' Peter Ustinov Award for exceptional international television writing and placed as finalists in The Heath Ledger Scholarship and the Academy Nicholl Fellowship The Academy Nicholl Screenwriting Awards, the AWG, ADG, SPA, and AACTA. Clients have written, directed, starred, and produced in numerous formats, including features, TV, virtual reality, and podcasts, independently and for companies like Netflix, NBCUniversal, Legendary, Marvel, Fremantle, SyFy, the CW, Warner Bros., Amazon, Blumhouse, Comedy Central, the ABC Australia, Foxtel, TruTV, Super Deluxe, Hallmark, CBS, Facebook, E!, and MSNBC.
Chris has advised clients through multiple successful series pilot and pitch sales. In 2019, Fictional Entity clients have: staffed on Netflix and Amazon series; directed features and high-budget shorts; entered option and shopping agreements with high-profile producers; and have premiered feature films and shorts at festivals around the world.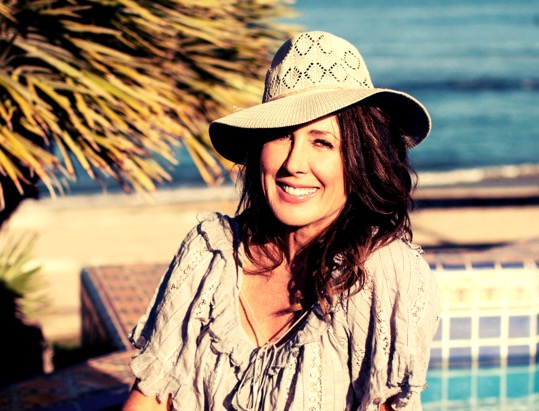 Diane Drake
Diane Drake is a professional screenwriter, author, writing instructor, story consultant, and speaker. Prior to becoming a screenwriter, Diane served as Vice President of Creative Affairs for Academy Award-winning director Sydney Pollack. Her first produced original script, ONLY YOU, starring Robert Downey, Jr. and Marisa Tomei, sold for one million dollars, while her second produced script, WHAT WOMEN WANT, starring Mel Gibson and Helen Hunt, is the second highest grossing romantic comedy of all time. In addition, both films have been remade in China featuring major Chinese stars, and WWW was remade as WHAT MEN WANT, with Taraji P. Henson.
Diane is a member of the Writer's Guild of America, teaches screenwriting for UCLA Extension, and has served as a judge for the Humanitas Prize, Writers Guild Awards, and Austin Film festival, among others. Her debut book on screenwriting, Get Your Story Straight, is available on Amazon.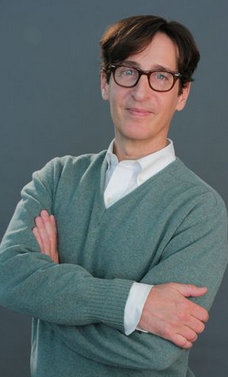 Stan Zimmerman
Stan Zimmerman's long career covers multiple mediums (TV, film and theatre) and he's won many LA directing awards, including one from BroadwayWorld.com. In addition, he's been nominated for two WGA Awards for Best Comedy Episodic writing for his work on the classic TV series, THE GOLDEN GIRLS and ROSEANNE.
Stan's also written and produced on GILMORE GIRLS and co-created the Lifetime sitcom, RITA ROCKS. He was Director/Writer/EP/Creator on the Emmy-nominated web series, SECS & EXECS, on Tellofilms. In film, he wrote both BRADY BUNCH movies.
He has been busy lately writing, directing and producing theatre in Los Angeles. Some of Stan's critically-acclaimed productions include: the LatinX The Diary of Anne Frank, Heartbreak Help, Pledge, Warm Cheese, Entertaining Mr. Sloane, BLINK & You Might Miss Me, Spike Heels, A Tuna Christmas and Gemini. He also directed two of the plays he wrote with Christian McLaughlin: Yes Virginia, Knife to the Heart and Meet & Greet.
Stan has appeared on Broadway with Nureyev & the Joffrey Ballet at the Mark Hellinger Theatre and was the Host/Showrunner on Sean Hayes' Bravo reality show, SITUATION: COMEDY. Stan also teaches audition technique classes in LA and NYC. He has a BFA-Drama NYU/Circle-in-the-Square.