September 13th-18th, 2024
Marouatte Castle,
The Dordogne,
France

Have you dreamed of writing a screenplay and seeing it come to life on the silver screen?
Or maybe you've published a book and are wondering about how to turn it into a film script?
Seems impossible, right?

Well, the answer, is, NO! Nothing is impossible, and on this one-of-a-kind writers' retreat, at the beautiful 14th century Marouatte Castle, in the heart of the Dordogne, France, owned by music industry legend Miles Copeland, former manager of Sting and The Police, we'll show you just how your words, your vision—let's face it, your baby—can make it all the way to the big screen!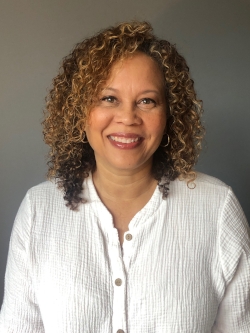 Kelly Edwards
Kelly Edwards recently transitioned from inside the network ranks into a writing and producing deal with HBO under her Edwardian Pictures banner.
In her former executive role, she oversaw all of the emerging artists programs for HBO, HBOMax, and Turner. The pilots she produced through the HBOAccess Writing and Directing fellowships have screened at major film festivals including Tribeca and SXSW, and garnered multiple awards.
Prior to HBO, Edwards was a key corporate diversity executive at Comcast/NBCUniversal for over five years where she oversaw over 20 divisions, launched employee resource groups, and introduced diverse creative talent to NBC, USA, Syfy, Bravo, and Telemundo.
Edwards' career spans both television and film. Early in her career, she worked as a creative executive in features at both Disney and Sony under such talents as Garry Marshall and Laura Ziskin. After moving to television, she served as a senior executive at FOX where she developed LIVING SINGLE, CLUELESS, and THE WILD THORNBERRYS. While heading up UPN's Comedy division as the SVP of Comedy Development, she developed GIRLFRIENDS, THE PARKERS, and MALCOLM IN THE MIDDLE.
Edwards also produced the movie of the week A CHRISTMAS DETOUR for Hallmark and the one-hour drama series SEX, LOVE, AND SECRETS. In 2000, Edwards co-founded the non-profit organization Colour Entertainment, a networking group for diverse creative executives in TV, Film, Digital, as well as assistants, all designed to connect current and future industry executives with one another.
Edwards graduated from Vassar College with a Bachelor of Arts degree in Theater and an MFA in Writing for Film and TV at Emerson College. She served on the Annenberg Inclusion Board and is a 2019 Sundance Episodic Lab fellow. Her book, The Executive Chair: A Writer's Guide to TV Development, debuted as an instant Amazon Best Seller. She currently writes for the FOX drama OUR KIND OF PEOPLE and splits her time between Los Angeles and Missoula, Montana.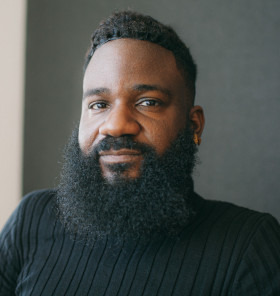 Ramfis Myrthil
Ramfis Myrthil is a New York-based filmmaker who applies a city-grown work ethic to the world of film and media. He made his name producing films by people of color, women, and the LGBTQ community, and seeks to promote themes of passion and integrity in all of his work.
Ramfis' started his journey in the film industry by premiering his first short, entitled Love and the Small Print (2012), at the 65th Annual Cannes Film Festival, where it was picked up by Shorts International for worldwide distribution. He then went on to produce a music video entitled "Any Other Way" for the legendary rock band The Zombies. After that, Ramfis became involved with the feature film A Boy, A Girl, and A Dream (2018), which premiered at Sundance and was acquired by Samuel Goldwyn Films for theatrical release.
Ramfis went on to co-found Beast of the East Productions, where he developed a successful and proven body of work as a producer. One of his most celebrated feature films, entitled Cicada (2021), has won awards at several film festivals around the world, and was purchased by Strand Releasing for North American distribution. Cicada was then sold to several distributors in the UK, Poland, Germany, Switzerland, France, and Ireland for theatrical release Spring 2022. Cicada was also nominated for an Independent Spirit award in the spring of 2022. More recently, Ramfis found success in the Tribeca Film Festival Creators Market with his project entitled 5150 (2021), which explores mental illness in the black community. The film was executive produced alongside David Oyelowo.
Ramfis is an advisor for Sundance Film Institute's Collab producing program, where he works with a diverse group of worldwide filmmakers, develops work in progress, and helps elevate the voices of independent storytellers. Ramfis is also a co-founder of the Hyphen Grant, a program built to fund, develop, support, and champion Caribbean filmmakers and the development of the film industry throughout the Caribbean and West Indies.
Ramfis' continued success and mentorship within the film industry has also earned him several accolades. He was named to Stars' 2018 40 Under 40 list in 2018, and has served as a panelist across a variety of film festivals. He is a regular speaker, advisor, board member, and mentor at the Cannes Film Festival, the UK's Raindance, South by Southwest, and most recently the British Film Institute. Ramfis is also serving as the co-president of the Black TV & Film Collective, where he continues to bring more black voices into the world of film and television.
Ramfis' passion for film is matched only by his drive for sharing his knowledge with the next generation of creators. He has served as a judge for the 2018 BAFTA Student Film Awards, a member of PAC (Program Advisory Committee) at Five Towns College, and as a repeat speaker at NYU, Columbia University, Hofstra University, and HBCUs across the country, He is also an adjunct professor at Five Towns College, where he continues to teach "Advanced Producing" to the next generation of filmmakers.
Ramfis also volunteers with Mythic Bridge, The Parity Project, The "I Can Still Do That" Foundation, Teach for America, Schools That Can, Hofstra University's Youth Film Day, and Blacks on Wall Street. He mentors students on both coasts by working with NPower, a nonprofit organization focused on helping young graduates enter the professional world. He is also an active member of BAFTA NY, Toastmasters International, SEC Roughriders, and he is a board member at The Long Island Film and TV Foundation and the Hollywood Radio & Television Society (HRTS).
Ramfis is excited to announce that his most recent achievement, a short-film entitled RICKY (2022), is premiering at the 2023 Sundance Film Festival. Sundance will also mark the launch of Ramfis' new production company, entitled Ramfis Productions. This company is created by and dedicated to Caribbean filmmakers, and it is devoted to championing BIPOC, women-led, and queer stories from all over the world.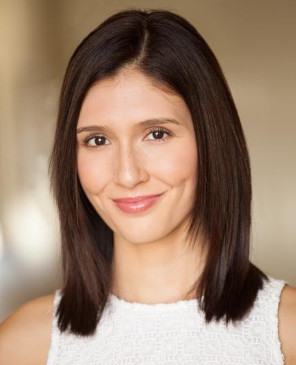 Morgan Yowell
A native Texan and proud Longhorn, Morgan Yowell got her start in television at Televisa USA in scripted development, where she also worked closely with Lionsgate under their joint venture on shows likeDevious Maids andChasing Life.
She later moved to the representation side (the dark side) of things at The Gersh Agency, where she served as the Coordinator in the TV Literary Department, representing TV writers, directors, and non-writing producers.
Morgan recently founded her own management company, Requiem Entertainment, which focuses primarily on television writers and directors. She is also actively looking for feature projects for a faith-friendly film fund.
Besides development and representation, Morgan has also worked with festivals such as Austin Film Festival and South by Southwest, as well as in production. She is passionate about helping talented voices navigate their way through the business.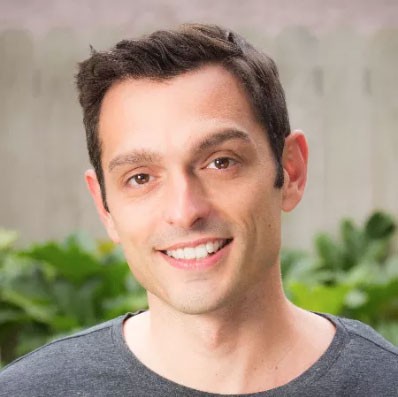 Joey Tuccio
Joey Tuccio is the CEO of Roadmap Writers and started in the industry at Bold Films (DRIVE, NIGHTCRAWLER, WHIPLASH). He has read for Hugh Jackman's company, George Clooney's company, and Night and Day Pictures, to name a few.
Roadmap Writers has helped over 300 writers get signed, optioned, staffed and produced in just 7 years. 
The only thing Joey is more passionate about other than helping writers, is rescuing dogs.