October 24th-29th, 2024
Marouatte Castle,
The Dordogne,
France

The medieval French castle, Château Marouatte, where the Horror Retreat will be held, is a 700-year-old castle, hidden deep within ancient woodland, where British and French royalty have also stayed...
What's so haunted about it, you may ask? Well, crystals mysteriously appear in rooms overnight; coloured orbs fly around the interior of certain towers; ghostly faces appear in bathroom mirrors, and the noise of the clanking of chains being dragged across bedroom floors can be heard from time to time... what more do you need to inspire (or terrify!) you, when you're writing a Horror Script?!
N.B. Although several rooms are haunted, non-haunted rooms are also available for the faint of heart... 
And, in addition, the Woodland Nymph which inhabits the woods surrounding the castle is also said to have magically helped several writers get their projects in development with mentors who they met at the Retreats this year!
COME AND BE INSPIRED... OR FRIGHTENED OUT OF YOUR WITS!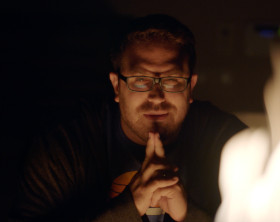 Joe Russo
Producer, Writer and Director Joe Russo is a three-time BloodList screenwriter whose recent feature film credits include the Mickey Rourke-starring horror anthology NIGHTMARE CINEMA, the Lifetime thriller THE AU PAIR NIGHTMARE, the Bruce Willis-starring HARD KILL, the Ryan Phillippe, Ving Rhames and Kate Bosworth-starring THE LOCKSMITH, the Neal McDonough-starring SOUL MATES, the Zac Efron and Russell Crowe-starring THE GREATEST BEER RUN EVER and the upcoming horror film THE INHERITANCE starring Peyton List and Bob Gunton. In the podcast space, Russo produces the award-winning horror series POST MORTEM with Mick Garris.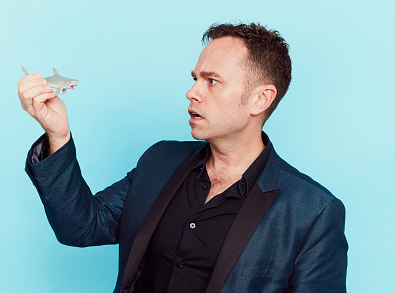 Scotty Mullen
Scotty Mullen is an award-winning writer known for his work with Syfy, Lionsgate, and Lifetime. He is also an accomplished casting director.
After getting his feet wet writing on the pop-culture juggernaut "Sharknado" franchise, Scotty's storytelling skills have evolved into adapting true-life stories into feature films.
As of this date, Scotty has written 15 produced screenplays which have been filmed in 7 different countries. His productions feature a variety of stars, including Luke Wilson and Olivia Newton-John.
Scotty is known for being an enthusiastic collaborator with producers; almost all of his scripts have been written on assignment. Scotty is often hired for his script doctor skills and ability to save a production from the proverbial "developmental hell."
Originally from small-town Kansas, Scotty went to college in Atlanta and now works from his home in Los Angeles.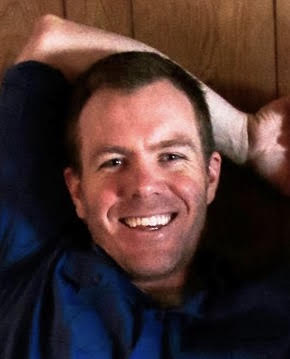 Chris Deckard
Prior to co-founding the management/production company Fictional Entity in January 2017, Chris Deckard spent over seven years working with and representing talent at major agencies such as ICM Partners and WME. He has worked closely with traditional and new media buyers to find and develop content for domestic and international audiences. In addition to helping cast and package numerous features and series, he has evaluated thousands of scripts for actors and directors. Chris graduated from Cornell University and earned his J.D. from Notre Dame Law School.
Fictional Entity's clients have been named to The Black List, The Hit List, The Young & Hungry List, The Blood List and been lauded by the PAGE Awards, the International Emmys' Peter Ustinov Award for exceptional international television writing and placed as finalists in The Heath Ledger Scholarship and the Academy Nicholl Fellowship The Academy Nicholl Screenwriting Awards, the AWG, ADG, SPA, and AACTA. Clients have written, directed, starred, and produced in numerous formats, including features, TV, virtual reality, and podcasts, independently and for companies like Netflix, NBCUniversal, Legendary, Marvel, Fremantle, SyFy, the CW, Warner Bros., Amazon, Blumhouse, Comedy Central, the ABC Australia, Foxtel, TruTV, Super Deluxe, Hallmark, CBS, Facebook, E!, and MSNBC.
Chris has advised clients through multiple successful series pilot and pitch sales. In 2019, Fictional Entity clients have: staffed on Netflix and Amazon series; directed features and high-budget shorts; entered option and shopping agreements with high-profile producers; and have premiered feature films and shorts at festivals around the world.