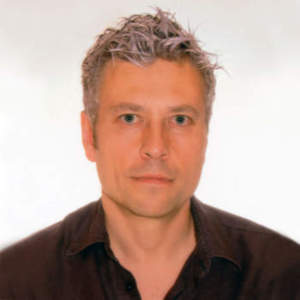 Menotti (the pen name of Roberto Marchionni) studied Fine Arts in Bologna, Semiotics in Berlin and Filmmaking in New York (NYU).
As an award-winning comic book artist, he has worked for Italian and international magazines, such as Frigidaire, Comic Art, Il Manifesto, Cyborg, Mondo Naif and Blue. He also co-created the graphic novel Europa, published by Black Velvet.
A founding member of the Writer's Guild of Italy, he has written hundreds of TV series episodes and several films. His last feature, Benedetta Follia, is currently among the top three highest-grossing Italian movies in 2018. Menotti is also known for Lo chiamavano Jeeg Robot('They Call Me Jeeg'), the first Italian superhero film, nominated for best screenplay and winner of seven statuettes at the David di Donatello Awards 2016.
Menotti works in Rome and is currently developing an international TV series for Amazon Prime Video.